Hi,

Remember me? I'm the guy who used to keep you in stitches with my witty, insightful, humorous blog posts. I'm really sorry I have been absent lately, but circumstances beyond my control . . .

Dawn has been really sick for about a week. There is this terrible flu sweeping through the marina. On every boat on our dock at least one person has had it. She hasn't gotten out of bed for days.

I've been totally consumed with taking care of her and let my writerly duties slide. But, the good news is that she's better today. She got up, walked Odin and took a shower. Now, it's ninety degrees out and she is obsessing with keeping the boat interior cool. Good ol' Dawn is back, almost.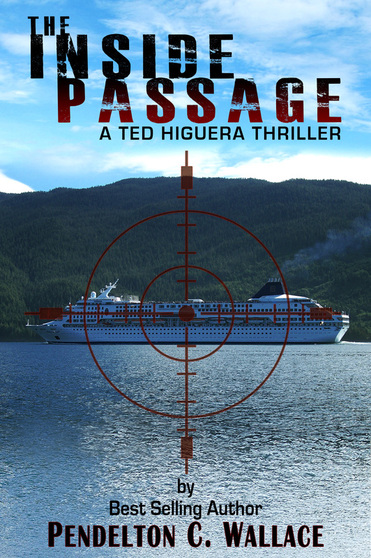 So, here's where we are friends: I plan to publish The Inside Passage by Friday, March 29th. I'll let you know when it is available for you to read. I'll do a free giveaway in April to jump start the campaign.

Here's the important part. If you download it for free, I expect that you will repay me for my generosity by writing a review for the book. You can write it for Amazon.com, GoodReads, or any other place you go to find books. I don't think that's too much to ask for giving you a free book.

In the mean time, I'm just about through with the edits on Hacker for Hire. This is the second book in the Ted Higuera series.

This time, Ted gets caught up in the world of industrial espionage. A major computer manufacturer in Seattle is getting ready to release a revolutionary new product, but someone on the board of directors is not happy. They're leaking negative information to the press.

The CEO hires a private investigator to find out who the leak is. When she turns up floating in Elliot Bay, Ted and his friends are called in to solve the case.

It's an exciting high-tech adventure with lots of thrills, danger and more than a little bit of sex. If you like The Inside Passage, you will love Hacker for Hire.

I'm working on the cover now. To keep with the theme of The Inside Passage, I'm thinking about having a picture of the Seattle sky line with cross hairs over it.

Hacker for Hire should be available for your reading pleasure by early summer. Watch for it.

Then what? The next book in the series takes Ted and Chris into the heart of Mexico's drug wars. Look for this book around Christmas this year. I don't have a name for it yet, but after a couple of months of hard writing, it should come to me. Or better yet, maybe I'll run a contest to let you help me name the book.

Next up, my health report. My knee is actually getting better. Dr. Sanchez drained about 2 cups of fluid off of the offending knee and the pain went away immediately. I am now walking (or, gimping, if the truth be known) without a knee brace or a cane.

I have been sitting on my petite derrière (Who am I kidding, that should have read "substantial derrière.") for so long though, that I have no stamina. The walk two hundred yards from the boat to the truck up in the parking lot exhausts me. I have to climb into the truck, turn on the air conditioning and recover before I can drive away.

I had planned on taking the boat north into the Sea of Cortez for a short cruise this past weekend, but Dawn's illness shot that idea down in flames. I haven't talked to her about it yet, but I would like to head out as soon as she feels up to it.

Speaking of sailing, here is a short video that Dawn shot on our last outing. I thought you'd like to see it. It gives a good feel for what it is like to be under sail on the old Victory. There wasn't much wind this day, but enough to get the boat moving at around five knots.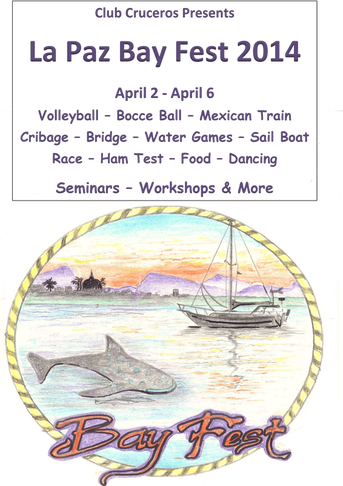 The local yachtistas put on a celebration called Bay Fest in a week or so. It sounds like fun. I've signed up for the story hour to tell sea stories. We'll see how that goes. There will be food, music and lots of helpful seminars. I'll let you know how it turned out.

That's a whale shark in the foreground of the poster. And yes, the picture is to scale. These beasts are as big as many boats.

OK, that's about it for now. God willing and the creek don't rise, I'll be back next week with some sailing adventures to talk about.