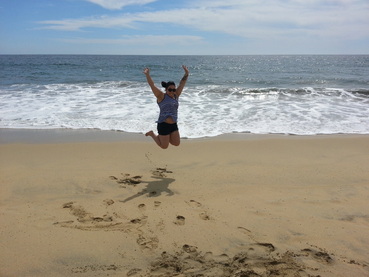 The best laid plans . . .

Things have changed for us. I've written about my knee surgery. I can walk now with hardly any limp at all and get around OK, but I still have a tremendous amount of pain.

I had my final appointment with the surgeon yesterday. He said that there is nothing more he can do for me. I need knee replacement surgery.

I also mentioned that Dawn hurt her back lifting Odin onto the boat. She wasn't getting any better, so we took her to the doctor. He did X-rays and discovered that she needs surgery. He also said that we should take her back to the States for the treatment.

So, we have changed our plans.

Now, I am planning on taking the Victory north to San Diego in June. I have to beat the hurricane season. If I don't get the boat north now, I'll have to wait until next spring. I don't want to take the boat up in the fall into the fall and winter northers.

The really great news is that Sam and KC are going to fly down and crew for me. I couldn't be more excited. Sam is my brother-in-law (Connie's sister Marti's husband). He and Marti were our sailing buddies in Seattle for years.

KC is a young friend that I met through Sam. He is a USCG captain and cruised Mexico on his own boat for three years. He has done several deliveries bashing boats north from La Paz so his presence will be greatly appreciated. Besides, they're both great fun to sail with.

I'm trying to recruit Ben to complete our crew. Ben crewed for me on the way down. This would complete his round-trip.

Dawn will remain in La Paz with Odin at Casa Mary Lou. She can't be sailing the boat now with her back hurting. I'll leave the boat in San Diego under the care of a good friend and fly back to La Paz for the summer. In the fall, we'll drive back up and start the medical treatments.

I don't know what the future will bring. We're keeping our options open. We may be able to take the Victory south again if we can get our medical problems straightened out. I will probably have to get a job (isn't that a 4-letter word?) so I can get health insurance. I doubt if Dawn can work right now with her back, but she is insistent that she can.

If we can get ourselves well, we may be able to get our charter business going again in San Diego. Only time will tell.

Whatever happens, I will continue to write. I have the cover for Hacker for Hire ready. I'll reveal it to you next week. I'm just about through with the edits on Hacker for Hire and will move right into the next book as soon as it is done.

I don't have a title for the third book in the Ted Higuera Series yet. Ted and Chris are drawn to Mexico where they get involved in the drug wars. I won't say more than that for now, because I don't want to give away any of the events in Hacker for Hire that presage these happenings.

I have a short story about one of the new leading characters in the Ted and Chris stories that I will publish after Hacker for Hire. It will give you more insight into what makes this exciting new character tick.

I also have a big announcement to make about The Inside Passage, but that will have to wait for next week as well.

So, y'all come back now, heah . . .