The Inside Passage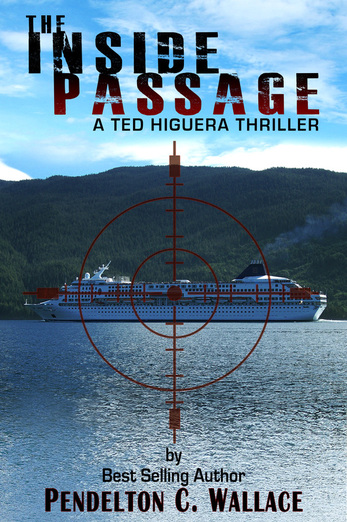 It's here at last!

After months of anticipation, The Inside Passage is finally available as an eBook from Amazon.com.

Be the first kid on your block to read this exciting thriller that takes place on Canada's Inside Passage.

If you are a sailor, this is a must read. There are lots of nautical hijinks, sailing action and sex. Not to mention a few life-threatening encounters with al-Queda. If you've sailed the Inside Passage you'll recognize the setting. If you haven't, you'll want to go there.



Somewhere on Canada's Inside Passage, terrorists plot to destroy a cruise ship filled with celebrities and VIP's.

Ted Higuera, the son of Mexican immigrants, grew up in East LA. An unlikely football scholarship was his ticket out of the barrio. Chris Hardwick was born with a silver spoon in his mouth. The two become college roommates and best friends.

As a graduation present, Chris' father offers the boys the use of his sailboat for a summer cruise up the Inside Passage. Chris brings his girlfriend, Meagan O'Donnell along for the trip. Ted can't stand Meagan; he thinks she's just interested in Chris for his money.

The three have a series of adventures until they stumble upon an al-Qaeda plot to blow up a cruise ship, then the clock starts ticking.

The terrorist must eliminate the witnesses before they can report the plot to the authorities. Ted, Chris and Meagan must prevent the attack on the cruise ship with Chris' father and his new bride aboard. But what can three unarmed kids to do prevent the terrorist assault?

Read The Inside Passage. If you like the thriller genre, you'll like it. There's lots of action and suspense, but it also spends a lot of time developing the characters. Like the old TV commercial said, "Try it, you'll like it."

The Inside Passage is available as an eBook only at this time.

Buy the book