Cinco de Mayo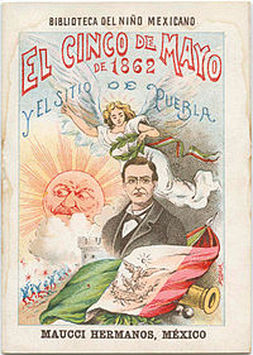 Happy Cinco de Mayo

When I was growing up, Mama used to tell us that on Cinco de Mayo we had to steal a chicken and shoot a gringo. That was, of course, playing to the Mexican stereotype we saw in the movies of the time.

During the American Civil War, France invaded Mexico in violation of the Monroe Doctrine and set up Maximilliano up as Emperor of Mexico. On May 5th, 1862 a small Mexican force defeated the French army at the Battle of Puebla. The battle really had little impact on the war, but was a decisive morale builder for the Mexicans. It is celebrated today as a sign of patriotism and national pride.

Today, Cinco de Mayo is a big drinking holiday in the US. Not so in Mexico. In tourist towns like Cabo and Puerta Vallara there will be plenty of parties at the bars and resorts, but in Mexican towns, they will take the day off and spend it with their families.

I will spend the day chained to my computer. I have a book to get published.

Here's the Apology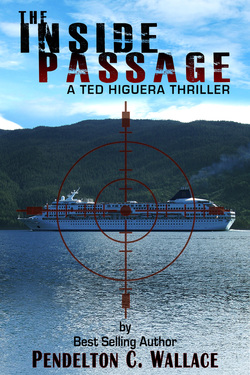 The Inside Passage

Today's blog entry is all about writing stuff.

I need to start off with a big apology to all of my readers. When I published The Inside Passage, I did not hire a proof reader. I mean, after all, I am Superman. How could any errors possibly escape my notice?

Keep in mind that I have counseled hundreds of other writers to have their work edited. "You can't possibly see your own errors. After you have been over your manuscript so many times, you know what it should say, so you don't see what it does say." Do as I say, not as I do.

I was just being cheap. I was strapped for cash and didn't want to pay for a proof reader. The result is that many errors escaped my notice. I have had several readers point out that little fact.

I am so embarrassed I can't put it into words. Please accept my apology. This will not happen again.

I have had a professional proof-reader go over the manuscript and today I re-published it. You should be able to download the new version for free if you have already purchased a copy. Click here to download a new version.

If you find any errors, they are all mine. Donna marked all of the errors and I chose to accept or reject her edits. In some cases, I rejected her grammar corrections because I wrote them that way for a purpose. Either it was in dialog and that's how the character speaks or it was because I was trying to make a point by breaking the rules.

Hopefully all of the spelling and punctuation errors have been dealt with.

Lesson learned. I will ask Donna to proof Hacker for Hire before I subject you to it.
Hacker for Hire Cover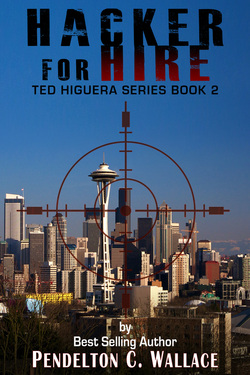 Hacker for Hire

Speaking of Hacker for Hire, work is coming along nicely. I have a couple or three scenes to write, some editing to do and then I can send it to Donna for her proofing.

The cover is done. I am unveiling the cover here today for the first time. I'd love to hear your feedback on it. What do you think? Would you buy this book?

Look for Hacker for Hire to be on sale in June of 2014.

If you haven't read The Inside Passage yet (shame on you) this would be a good time to do so. You will want to know how the story began to fully appreciate Hacker for Hire. Of course, if you haven't read The Inside Passage, you can still enjoy Hacker for Hire. I give a little explanation on how the characters got where they are, but it's more fun reading the whole story.
Now, back to other topics. This is Founder's Month in La Paz.

La Paz was founded by a gentleman named Hernado Cortez 479 years ago this month. You might have heard of him.

I'll fill you in on the history and goings-on next time. We have pictures and stories, but for now, it's going to be near 100 degrees today, so I have to make a Margarita and head for the pool.