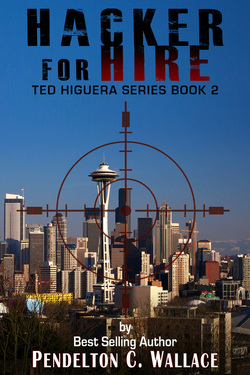 The free give away is over. Thousands of people downloaded free copies of Hacker for Hire this week. Thank you all for your interest.

Now you need to remember the deal. I give you a free copy of my latest book and you write a review for me. Of course, if you hated the book, drop me a line via email. We don't need to share that with the whole world.

With all the company we've had in the house, I haven't had time to write a word this week. However, we're still on track for releasing Mirror Image in August. Mirror Image is a Catrina Flaherty story.

Like with most of my stories, it comes from real-life. I took an incident that really happened (that you probably wouldn't believe if I made it up) and inserted my characters into it. It deals with spousal abuse. The twist is that the husband is a police officer.

What do you do when your abuser is The Law?


Now on to life business.
This has been a busy week at Casa Mary Lou. My brother Jim and his girlfriend Susan flew into Cabo on Sunday. I drove down and picked them up for a five-day visit. On Monday, KC, Mandy and kids flew in. Dawn drove to Cabo to pick them up.

We have had a full house. Jim and Susan stayed with us on Sunday night, then moved onto the boat for the next few days.

We took the whole group to the beach at El Tecolote on Tuesday. On Wednesday we took the Victory out for a little drive.

There wasn't a breath of air so we motored up to Pichilenque and dropped the anchor. Then it was "everyone over the side." We all donned our swimming suits and plunged into the ocean. The water here is like bath water. It's every bit as warm as the pool.

For a couple of hours we frolicked in the sea, then it was time to weigh anchor and head home. Jim and Susan were taking the truck and driving to Todos Santos for a couple of days so we had to get them home early.

You know how things go on a boat. Mandy was in the galley feeding the baby when she noticed smoke and saw a nut and washer on the floor. She called KC who called me and viola! We had a full fledged emergency.

One of the bearings on the drive shaft from the engine to the propeller burned out. The vibration on the mount was so strong that it worked the nut off of one bolt and the other was hot enough to cause the wood work to smoke. A little longer and we would have a fire on our hands.

KC tore the assembly apart and inspected it. We decided that we could limp back into port. It took about three hours at three knots, but we made it back to Marina Palmira.

Now the problem is replacing the bearing.

We were really fortunate to have Jim here. He's a world-class mechanic and machinist. He and KC conferred on the problem and agreed that we need to replace the bearings.

The good news is that the bearings are common parts and we were able to source them here in La Paz. As a matter of fact, we found an upgrade. The new system will be better than the original.

The bad news is that we have to tear the middle portion of the drive shaft out to get to the bad bearing to replace it.

As long as we have the drive shaft out, I decided to replace all of the bearings. There are three bearings on the middle portion of the shaft and they were all underwater, so I think it will be better to start fresh.

Once again, this is sorta, kinda my fault. When the boat was submerged, the bearings were under water. I should have replaced them in Ensenada when we were repairing the boat. I just didn't know enough about them to realize that the dunking would cause problems.

The bearings aren't sealed, so the sea water got in around the ball bearings and in the races and I'm sure they are all rusted up. From the outside, they are well rusted.

Anyway, it's a live and learn situation. It will be a major pain in the rear end to replace them, but it could have been worse.

As you may surmise, this was not something I wanted to happen. However, we are getting ready to take the boat back up to San Diego and it's a whole lot better to have this happen here in La Paz than for it to happen off the coast of Abreojos. $150 for three bearings is a lot cheaper than $14,000 for a tow.

This was probably not how KC planned to spend his vacation. I'm grateful that he's here though. He's a first-class mechanic. I don't know if I would have tackled this project on my own.

After spending a day depressed about the problem, I'm feeling grateful that the situation occurred as it did. We're tied up to a dock; we have access to parts and tools. We have friends here who can help and we have a comfortable place to stay.

So, today KC and I will head down to the boat and begin the ugly job of getting the drive shaft loose and removing the bearings.

I'm hoping that we can get the boat repaired in time for our planned June 19th departure. Sam flies in on the 18th and I plan on leaving the next day. I'll keep you informed of our progress.

On the bright side, there is a hot air balloon festival in town today. After we spend the day slaving away, we'll come home, clean up, have a bite to eat and go watch the colorful balloons in the evening sky. It should be fun and we'll try to get pictures for you.