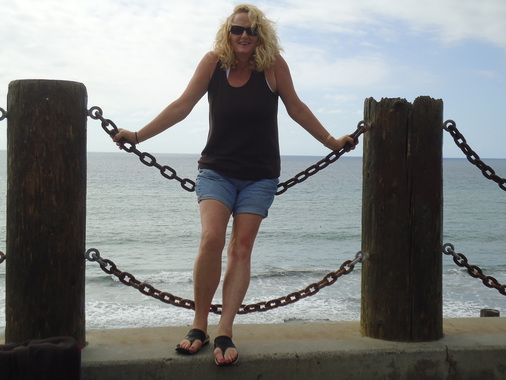 It's been a couple of weeks since my last update and, I'm sorry to say, we don't have any great new adventures to report. Life in the States is settling down to what appears to me to be normal.

We've made some progress in the last two weeks. We are now officially California residents. We both got California drivers licenses so that we could sign up for Covered California, California's answer to Obamacare.

The process was remarkably easy and we now have health insurance for the first time in a couple of years. It won't kick in until October, but I feel better about having it. We were able to sign up because we just moved to California. The law gives us 60 days to enroll. This also saves us from paying the fine on our income taxes for not having health insurance.

We're still looking for jobs. Dawn is doing better than I. She has had several interviews and has good prospects. I still haven't gotten a call.

I did talk with a couple of recruiters who were not interested in representing me. They said that in the tech industry, a two year gap in employment would not fly. Technology changes so fast that employers want current experience.

Naturally, this was discouraging, but it made me stop and think. Maybe I need to look elsewhere for employment. I have many skills and writing code is not all I can do. I have applied for a couple of writing jobs and for an editor position for a local magazine. We'll see how that goes.

I've sold my house in Lynnwood. It was remarkably easy. I have to thank Marcia Furfiord, a friend I met at the Seattle Singles Yacht Club, of Champion Real Estate in Lynnwood for such a good job. She worked hard and overcame the challenges of selling a property with the owner out of the state. If you're considering buying or selling a home in the north end, I recommend you give her a call.

Now what to do with the proceeds of the sale? I considered buying a place in San Diego to reinvest the money, and still may, but for the time being, I decided to hold off on that. I want to get to know the area a little better before investing. And we may not settle down here anyway. We still both have itchy feet.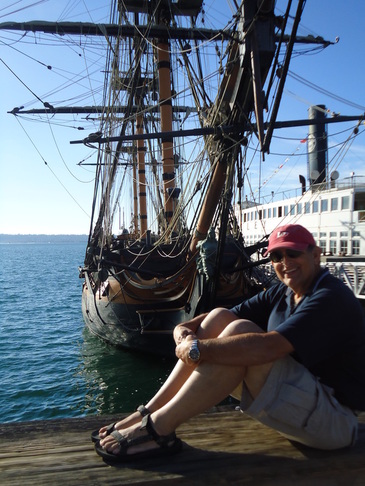 We are moving ashore though. We put in an application for a two bedroom apartment in Normal Heights, just east of downtown San Diego. In the crazy, topsy-turvy world in which we live, you have to fill out an application and pay a fee to be considered for an apartment.

I haven't rented a place to live in for over forty years, so all of this is new to me. In my day, there was no such thing as credit and background checks. Now the land lords have a myriad of tools at their disposal to select you out of the process.

My brother Jim has rental property in Portland, Oregon. He says that he puts an ad on Craig's List and gets sixty or seventy calls that day. He then goes through the process of screening people out so that he can get to the few to whom he is interested in renting.

Dawn is a professional worrier. She tossed and turned all night, worried that the rental company would not accept our application. I, on the other hand, am always supremely confident. What's not to like? How could they possibly turn us down? They should be honored that we bothered filling out their stupid application.

Normal Heights is a lot like Queen Anne in Seattle. It's an older neighborhood on the hills above the city with lots of cozy little houses built after World War II. Adams Street is the main commercial street. It is lined with little mom and pop businesses. There are no Wal-Marts, McDonalds' or Olive Gardens. There are places like Papa Giuseppe's Pizza or Tina's Nail Salon. I love locally owned businesses. They will get my patronage rather than driving to some chain store.

We are in an older two-story building with sixteen units. It is built around a courtyard with some good sized trees in the middle. The Spanish Colonial style building is about the same age as the neighborhood, post WWII; however, the apartment has been remodeled.

There are all new wood floors, new paint, new counter tops and all new appliances. Dawn is really excited because she's never lived in a new place before. The building may be old, but the apartment is totally up to date.

Now comes the hard part, furnishing our new home. When I moved out of my house in Lynnwood, I sold a lot of the furniture. I saved some stuff because I wanted the girls to have it someday. I have a full bedroom set, dining room table and chairs, hutch, all of my office furniture and some other nice pieces. I don't have living room furniture or a television. We will have to find dishes etc. because I don't want to strip the boat. I plan to still use the boat and don't want to have to carry our cooking utensils back and forth every time we go out for a few days.

I think it will take a few weeks to get settled in. Dawn is looking forward to it. She's all geared up for a giant scavenger hunt. I have every confidence that she will find whatever we need at bargain prices at some thrift shop or garage sale. For her, this is a grand adventure.

The second bedroom will double as an office. I'm kind of excited about having an office again. I can't wait to get myself set up so that I can really churn out my stories.

Once we get settled in a little, I'll take some pictures to show you our new digs. Stay tuned . . .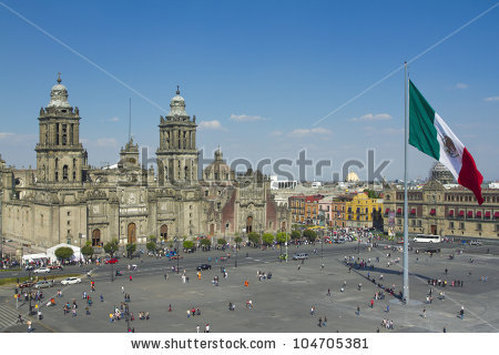 WRITING UPDATE:

As I told you last time, I finished the first draft of The Mexican Connection. This time, Ted and Chris get lured to Mexico into the middle of the drug wars.

I'm in the editing process. Seven lovely people have volunteered to be beta readers for me. I expect to begin receiving their feedback next week. I already have the first one in. He said he couldn't put the book down and read it in two days.

I've also hired a professional editor to go through the book. Jordin lives in Australia, of all places. In our modern connected world, I have someone on another continent editing the book I wrote in another country.

I'm also trying to insinuate myself into the writing community here in San Diego. There are lots of writers and writers' organizations here. I have found one other kindred soul for a writers critique group. We had a second person, but she dropped out due to health reasons. I need to find a couple more people to make this really work, but I'm confident that we can do it.

I've also sent proposals to a couple of SoCal writers conferences to teach classes. We'll see how that goes. It's all good marketing.

I'm in the process of trying to set up readings and appearances for December. I want to spend the month of December marketing my book, Christmas Inc. If I can't sell it in December, I'll never be able to sell it.

I've saved the biggest news for last. The Inside Passage will be featured on BookBub.com on September 24th. This is the biggest site on the Internet featuring book promotions. BookBub will send out over 1.3 milliion emails promoting The Inside Passage.

What's that you say? You haven't read The Inside Passage yet? And you call yourself my friend? Well, here's your chance to redeem yourself. It will be available for a free download from Amazon.com.

My friend Jynx Schwartz put me on to BookBub. It has increased her sales into the tens of thousands of books. It isn't easy to get in. I tried to get them to feature Hacker for Hire, but they turned me down. I'm hoping to get good results from this promotion. You can be sure that when The Inside Passage soars up the best seller list, I'll let you know.

Well, that's the news from sunny Southern California. As things unfold, I'll keep you informed.