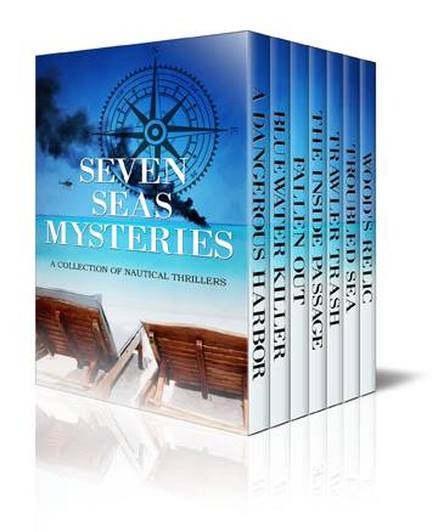 I've told you that I am privileged to work with six other best-selling authors putting together a boxed set of nautical mysteries. I can't believe a group of seven creative people can work together so fast and effectively.

Today, I'm announcing the cover for our box set. It should be available on Amazon.com this week. We will have an initial "Friends and Family" price of 99 cents. The proceeds from this project will be donated to the Veterans'' Writing Project.

I can't express how excited I am to be included with this group of writers. Here is the list of books and authors in this set:




A Dangerous Harbor RP Dahlke

Bluewater Killers CLR Dougherty

Fallen Out Wayne Stinnett

The Inside Passage Pendelton C. Wallace

Trawler Trash Ed Robinson

Troubled Sea Jinx Schwartz

Wood's Relic Steven Becker

The box set will be available as an eBook on Amazon.com. You can download it for your own enjoyment, or you can send it as a gift to a friend. In this holiday season, don't forget that books make great gifts.

These are really good authors. If you enjoy my books, you're going to love this box set. I'll announce as soon as it is available for purchase, but I'm so excited I just had to let you know about it now.

Happy whatever holiday you celebrate this season to all.