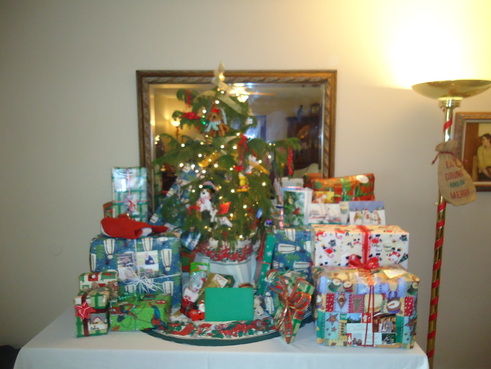 Christmas is over, the holidays are behind us. It all seemed to go so fast. They were here and gone in a blip.

I hope everyone had a great holiday season. As for my family, daughter Katie flew to Africa to spend Christmas with her boyfriend, Eric, who is serving in the Peace Corps there. Daughter Libby drove to Spokane to spend Christmas with our family BFFs the La Plantes. Steve and Susie, close friends and adopted aunt and uncle for the girls, flew to Kansas to be with Susie's family.

I spent Christmas Eve with my cousins, the Pantoja Girls (+ brother Renee). I drove the ninety miles north to Santa Anna in three hours. That's right, three hours. Traffic was at a crawl. The drive home only took me ninety minutes.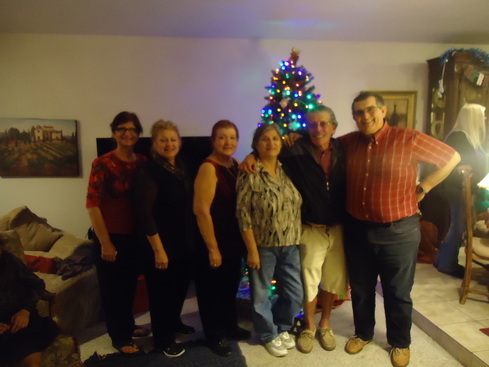 We had a nice time. I got to see Carmen, Brenda, Yollanda, Susie and Renee. I hadn't seen Renee since we were kids. He's an old man now. I'm sure glad I haven't aged.

Dawn and I spent a quiet Christmas together, then her brother, Duane, came over for Christmas dinner. I cooked a prime rib and we had a marvelous time.

By New Year's, Dawn was beat. She has been working as a temp at Costco and they worked her into the ground. She didn't feel like going out, so we stayed home and watched the ball drop in Times Square. It's nice to have someone to share a New Years kiss with though.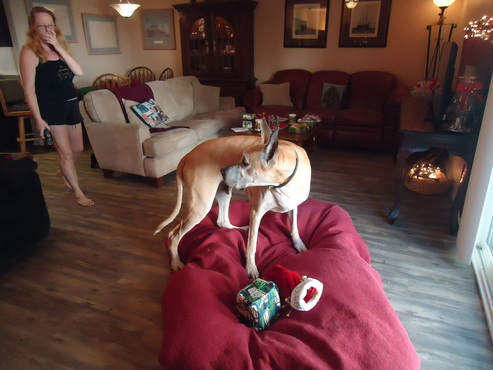 Now, it's time to settle back into regular life.I am teaching two workshops at the San Diego State University Writers Conference on January 23rd and 24th. I'll teach a session on marketing your books and one on critique groups. I'm really looking forward to it. I have completed my materials and now just need to practice out loud to get the time down. Poor Dawn, she will have to listen to me prattle.

If you're a writer and you haven't signed up yet, there's still time.

I'm well into the new Ted Higuera thriller, Bikini Baristas. This story takes Ted and Chris back to Seattle. I have an idea that I want to try out on this one. I'm going to publish it as a serial novel. Each week I'll publish a chapter on my web site and ask for your input. Click here to check out my home page for more details.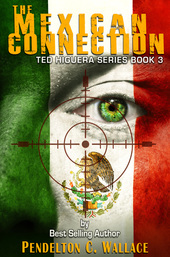 I still need reviews for The Mexican Connection. I have ten now, but that's only half of what I need.

I wanted to run a BookBub promotion on The Mexican Connection in January, but they turned me down because I don't have enough reviews.

If you are one of the bunch of people who has bought the book, please, please do me the honor of posting a review. I really need your help here folks.

Click here to post your review.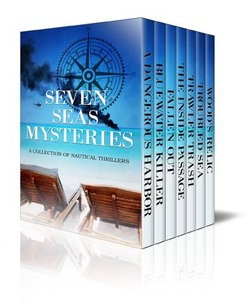 The Seven Seas Mysteries has been a success. We have sold almost two thousand copies so far, with all proceeds going to the Veterans Writers Project. This box set compiles seven nautical themed mysteries in one volume. It has some great authors and fun books. If you like the genre, you can't go wrong for only 99 cents. Download your copy today here.

Finally, I am getting ready for knee replacement surgery. I must admit, I have some fear of the operation. They are going to cut the knee joint out of my leg and replace it with a metal joint. I have some trepidations about letting them cut up my bones, but it is getting so hard to walk, that even if the operation is a failure, it can't be worst than what I live with now.

Surgery is scheduled for February 20th, but I have a whole host of appointments and tests to take first. To make matters worse, Covered Cal has screwed up my coverage. For some reason, known only to them, they sent my application on to Medi-Cal. I am not eligible for Medi-Cal and do not want to enroll in it, but it has messed up my coverage. Hopefully I can get this straightened out before my surgery date.

That's it for now. Hopefully next time I'll have more exciting news for you.

Remember, I need reviews for The Mexican Connection. And don't forget to check back every week for a new episode of Bikini Baristas.