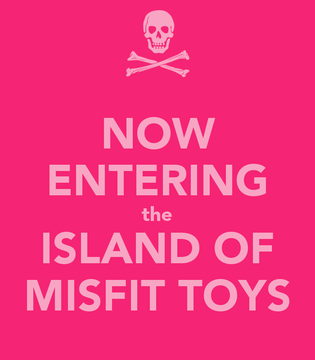 I hope everyone had a good Easter. I am not a religious person, but when I was growing up we celebrated Christmas and Easter as kind of secular holidays. Easter was a family holiday.

Mama would color a bunch of eggs and hide them in the yard and we would grab the Easter baskets she prepared for us and search for the eggs. Then Mama had a special dinner for us that evening. I remember Mama baking a ham more often than not.

Let me start with my favorite Easter story.

I was eleven years old. It's 1962 and we moved to Oregon from Southern California the year before. We bought a huge old house on the out skirts of Springfield. The property had originally been a farm, but was broken up into lots and sold off as the years passed. By the time we got there, there was three quarters of an acre with the big old farm house and a broken down cow shed.

This was our first full spring in Oregon. We had somehow survived the cold wet winter. Remember: we were from Southern California where the average winter's day was about sixty-five degrees and it rained three times a year.

Our first winter in Oregon, it began raining in September. We had snow on Thanksgiving and the rain kept pelting down all winter. Mama was depressed. Quita, Jon, Jim and I were going stir crazy.

Then along comes Easter. As luck would have it, it had been dry for a couple of days prior to the holiday. Mama dyed the eggs, with more help from us than she probably wanted, and helped us make our Easter baskets.

Easter morning dawned and I was as excited as if it was Christmas day. I couldn't wait to get up and find all the eggs.

I jumped from my bed (I've always been a morning person) and dashed to the window. Drat! It was pouring down rain. How could we have our Easter egg hunt?

But, being the good mother that she was, Mama had already foreseen the problem. Long before we awoke, she was up and hiding eggs . . . in the house.

After breakfast, she set us loose. Still wearing our jammies, Easter baskets in hand, the four of us kids set out on a voyage of discovery, to hunt down all two dozen of the eggs Mama had hidden.

At first it was easy. Jon and Jim were little tykes that year, so Mama had left some eggs in easy places for them to spot. Of course, I picked these off right away.

Then came the hard to find eggs. Quita was two years older than me and smart as a fox. You couldn't fool her. She zeroed in on the difficult hiding spots while Jon, Jim and I searched with growing frustration.

13, 14, 15. We continued finding eggs. Mama kept a close tally on our finds. She had hidden twenty-four eggs and wanted to make sure that we found all of them.

19, 20, 21. We slowed down. The finds were coming farther and farther apart. We were running out of places to look.

"Have you searched the bathroom?" Mama asked.

We all took off at a run. Jon and Jim looked in the tub and behind the toilet. I looked in the medicine cabinet and behind the door.

"Here it is!" Quita cried out. In the linen closet, between a layer of towels.

We now had twenty-two eggs. Where were the other two?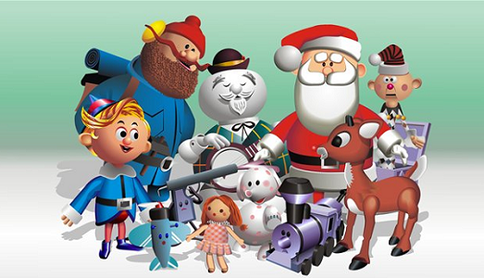 "Did you find one in the study?" Mama asked.

We took off. To no avail. We searched and searched and didn't find anything, then I remembered.

"I found an egg in the desk drawer."

OK, we already had that one, where else to look?

"How about in Aunt Gussie's bedroom?"

Aunt Gussie was Papa's older sister who came to live with us during the summer, then wisely headed to Corpus Christie, Texas to live with her daughter during the cold, wet winter. Her room was normally off limits.

Off we dashed.

Not under the bed. Not in the closet. Not in the dresser.

"I found it!" I shouted. It was under her pillow.

We ran back to the kitchen with egg number twenty-three in hand. But where was number twenty-four?

Mama sent us to the kitchen, then the living room, then to her bed room. We searched and searched. Finally, we got tired.

"You've got to find that egg," Mama said. "I don't want an egg rotting in my house."

The search continued. Mama couldn't remember where that last egg was. She and Papa joined in the search.

Sometime in the afternoon we gave up. It was nowhere to be found.

"Oh well," Mama said. "I'm sure that it will turn up sooner or later."

We moved on to other activities.

Spring came early that year. The next day dawned to bright sunshine. We all grabbed light wind breakers instead of our heavy winter coats when we went off to school.

And the weather held. Spring warmed into a glorious summer. This was the year I spent the summer fishing for albacore tuna with Papa off the coast of Mexico. For that story, read my book Blue Water & Me.

But all good things come to an end. September approached. Summer wound down and school beckoned.

With fall and school, came the cold, wet, winter weather. As if the weather gods had read the calendar, the lovely, warm summer disappeared the day after Labor Day. We got up that morning, put on long pants and long sleeved flannel shirts. As I headed out the door for the school bus, I grabbed my heavy winter coat out of the closet.

"Oh, yuck!" I yelled.

As I put my hand into my pocket, it encountered an ugly, smelly goo, the remains of a long-lost Easter egg.

It had sat in my unused coat pocket for five months and rotted. It was the worst smell I have ever encountered in my life.

Mama cleaned out the pocket, but we never got the smell out. The coat was still in good shape, so I had to wear the stinkiest coat in school all year. No wonder no one wanted to sit next to me on the school bus.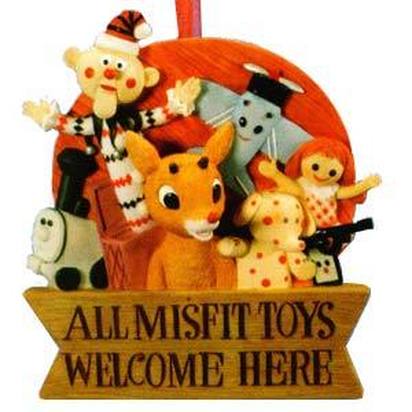 So now, let's flash forward fifty-three years. Easter is approaching and I'm lying in bed, recovering from knee-replacement surgery. I want a ham for Easter dinner.

"How about if we invite some people over for dinner on Easter and bake a ham?" I ask Dawn.

She is amenable. I'll do the cooking. She knows that with certain things, I can do them the way I like them better for myself than anyone else can do them for me. She graciously steps aside and allows me full run of the kitchen.

Who to invite? We call her brother, but he will spend the holiday with his kids. I call one of our boating friends, Ken, who doesn't have any family in the area. Ken lives on his boat in the same marina where e keep the Victory. He jumped right on board.

That made sense. Since Easter is a family holiday, we'll invite people who don't have families here in the area and don't have any other place to go. They aren't hard to find, it seems that most of the population of San Diego is from someplace else.

Thus, we become the Island of Misfit Toys. Remember the Rudolph the Red Nosed Reindeer cartoon? When Rudolph is ostracized from the North Pole, he ends up on the Island of Misfit Toys, a dreary place to which unwanted toys are exiled.

We rounded up all the imports we could find and brought them to our house for Easter dinner.

Most of Dawn's friends are dog people. She meets them at the dog park. First there was Natasha. She is a manager of the local NPR radio station who lives in our apartment complex. She brought her pit bull, Quinn.

Kelsey brought Rizzo, a little white ball of fluff. Kelsey is another Seattle transplant who is a graphic designer. She decided that since she could work from anywhere; why not work from the city with the best weather in the country?

Becky is another neighbor here in our apartment complex. We helped her and her husband move in a couple of months ago. They are both in the Navy. He is now deployed for a year and she is expecting their first child. They have a pit bull named Loki, who she did not bring. Loki is only a year old and hasn't quite learned social skills.

We had a wonderful mix of misfit toys.

Having a life-long fear of dogs, what, you ask, in the world is Penn doing inviting people with dogs to his house for dinner?

I am being punished. I must have been really bad in my last life. Since we needed to find an apartment that would accept dogs, we rented our current place. Since the landlords that will allow dogs are limited, everyone else in the complex has a dog.

This is one of the few apartment complexes we found that have no breed restrictions. Because of this, most of the people who live here have pit bulls.

Did I mention that pit bulls are one of my least favorite breeds of dogs? I've heard all the media hype about pit bulls. I have a healthy prejudice. However, now that I've actually met and gotten to know some pit bulls, I've discovered that they are actually sweet animals.

I sit on the couch all day, looking out the sliding glass doors, at all the comings and goings of people and their dogs. It seems to me that the pit bull is the national dog of San Diego. I don't think you are allowed to live in the city unless you own one.

You all know that I'm afraid of dogs. I guess this is exposure therapy. I have to face my fear every day when I leave the apartment, because I'm sure to encounter a dog.

I'm taking daily walks as part of the physical therapy to heal my new knee. Guess where we go? To the dog park. I walk with Dawn and Odin as they go on their daily constitutional.

Odin plays with the other dogs and Dawn talks with the owners. I curl up on a bench and read. This isn't as bad as the dog beach, but I never thought I'd be living in a place where I was surrounded by mutts.

Be that as it may, we had a wonderful Easter. Dawn rearranged the apartment to fit in all the people. She dug out all of the linen, fancy silverware and china. I put out a great meal and we had an amazing group of people. I always say the success of any party depends on the people you invite. You have to have a compatible group.

Well, all of these people had something in common. Even though many of them had never met before, they left fast friends. That's what I call a fun holiday.

My reason for inviting all of the people over was that Dawn, Odin and I could never eat a ten pound ham. We sent left overs home with a couple of people, but still had a substantial amount of ham in the fridge. We've been working on it for days. Ham sandwiches, a potato au gratin and ham casserole, and just plain snacking on it. After about the third day, Dawn told me that she was worried about getting Ham poisoning from eating so much.

I'm here to tell you that we survived.

Unabashed Self Promotion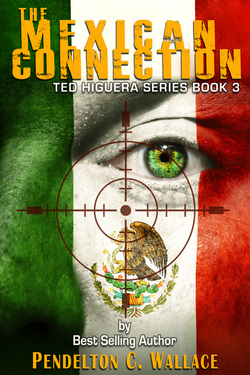 I keep forgetting to promote my books on my blog. After all, that is what the blog's for, right?

OK, so, if you haven't read the latest Ted Higuera novel yet, you better get on the stick. The fourth book in the series, Bikini Baristas, will be out soon and you won't want to get behind.

Click here to buy your copy today.