Welcome to this week's blog. I am running a little behind. Read the Detox Blues on my home page for my excuses. At any rate, this week we get inside of the mind of Penny Sansevieri. Penny is a successful author and the founder of Author Marketing Experts, a San Diego company that helps authors showcase their work to the reading public.

To go to Penny's website and learn more about her marketing business, click here.

Okay, here's my interview with Penny.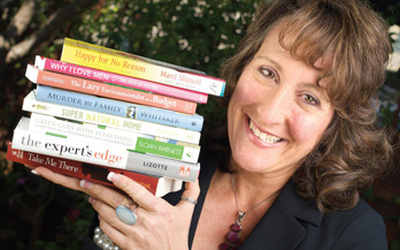 Why do you write?

Because I love it – and I want to teach others about marketing. I love teaching, my books help me do that.
What writing are you most proud of?

I'm really proud of my company. I started this sort of on a whim 15 years ago after getting laid off twice in one year. The first time when the CEO was let go and a bunch of us close to him were let go as well – the second time (that same year) the company I had just joined shuttered their doors. I remember leaving there that day thinking I was a complete loser. So I went home and thought I'd "do a little marketing consulting" till I could get my sea legs again. Turns out, I was meant to do this. Once it took off I never looked back. Yeah, I'm pretty proud of that.

What books did you love growing up?

I loved Nancy Drew so much. Loved reading those books!

Who is your favorite author?

I can't pick just one, sorry – that's like picking my favorite child.

What book should everybody read at least once?

Well candidly this changes from year to year because once I say this I read something else and think: WHOA this is amazing. Right now I'm in love with this book called The Curve by Nicholas Lovell. He's a marketing whiz and I tend to gravitate to books like that. But The Curve talks about how to make money in the age where everyone wants everything for free. Isn't that the truth? I think everyone is dealing with this now. Super insightful book.

What do you hope your obituary will say about you?

"She was one helluva writer!"

What is hardest – getting published, writing or marketing?

Actually all of it – but for authors I find that marketing is often the toughest because most of them have never done it. I completely understand that, too because a lot of the information out there is confusing and conflicting.

What marketing works for you?

It really depends on what I'm marketing – or the type of book rather but I will tell you that I think Super Fans are huge, no matter what book you are marketing. Yes fans are great but building Super Fans – folks who are SO engaged with whatever it is you are doing that they can't wait to tell ten of their friends… that's golden!

What other jobs have you had in your life?

Before I started Author Marketing Experts I was doing marketing and PR in corporate America.

If you could live anywhere in the world where would it be?

I'd actually love to have several homes. So a great apartment in NYC, a villa in France – I'd love to be able to travel and live in different places.

Tell us about your family?

My Mom lives in Belgium, and much of my family is there. My Dad's family all live in the NYC area.

How do you write – lap top, pen, paper, in bed, at a desk?

Laptop but sometimes pen and paper if inspiration strikes. Often I like to write at Starbucks.

Every writer has their own idea of what a successful career in writing is,
what does success in writing look like to you?

Wow that's a great question --- well success to me is being able to do what I am doing now. I am really fortunate!

It is vital to get exposure and target the right readers for your writing, tell us
about your marketing campaign?

Well I can say this: it's always ongoing. Marketing for a book doesn't end – unless you decide you no longer want to sell any more copies of it. But my marketing consists of speaking, this tour I'm on, blogging, reviewer mailing, also an outreach via our social media and our newsletter.

If you could have a dinner party and invite anyone dead or alive, who would you ask?

I'd love to invite some of the really creative minds in the industry, like Mathew Weiner, JJ Abrams (who wrote the screenplay of Regarding Henry as a project in college) – I find what they do fascinating. I'd also invite Harrison Ford because, you know, Indiana Jones J

When you are not writing, how do you like to relax?

Reading Not terribly creative, I know – but I love to read!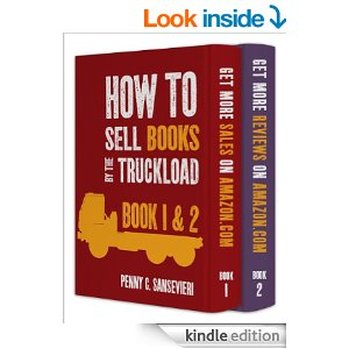 How often do you write? And when do you write?

I write daily – but not always on my books. I write articles, blog posts, etc.

How do you feel about social media websites such as Facebook and Twitter? Are they a good thing?

Yes if you use them correctly --- I mean not all social media is created the same for everyone and while it's great to jump on all the latest and greatest social media sites. It's not about everywhere but everywhere that matters. So yes I like them but the caveat is that they are noisy so you have to find a way to navigate through the noise. That is probably the biggest challenge for authors – is figuring out what to say so people hear them.

If you could do any job in the world what would you do?

What I'm doing now – only I'd love to do more teaching!

What's your next project?

I'm working on Red Hot Internet Publicity, a revamp of that book!

Who do you admire?

Frankly many of the authors we've worked with who never, ever give up. We have some folks who work full time jobs and market the heck out of their books every chance they get. You can't help but admire that level of passion.

What are you most proud of accomplishing so far in your life?

My business, I'm very proud of that!

How has your upbringing influenced your writing?

Yes, I'm sure it has – I was born in California but raised in Belgium and went to school there. I think that part what that's done for me is given me a real desire to not just reach US writers but also writers overseas because everyone has a story to tell. Often we think the world sort of ends at our boarders.

How long have you been writing?

HA! That's a great question – actually I've been writing since I was 12 – I started writing poetry and God-willing, no one will ever read them.

What inspired you to write your first book?

My first book – my very, very first book was fiction – years ago I wrote this (2 fiction books actually) and it was a story in my head that I wanted to get down on paper. The story was set in Oregon where my family and I used to take vacations (before I moved overseas)

How did you come up with the title "How to Sell Books by the Truckload"?

Funny you should ask, it's actually part of what I talk about in the book. So I was doing research on Amazon one day to see what searches were popular in regards to what I was writing and I discovered that the keywords in my title (with the exception of the word 'Truckload') were very popular so that's how I named it. I'd love to say that it just popped into my head one day but it didn't, it was actually based on keyword research on Amazon.

What was the hardest part about writing this book?

For me it's the research, because my books are all based on ideas that change often. The Amazon book which we're discussing here is hard because Amazon changes what they do all the time, so the book needs to be written fast, produced quickly and updated frequently. It's not a matter of 'set it and forget it' – and I want the most current information out there. I'm a stickler for that.

Did you learn anything from writing this book and what was it?

I learned a lot actually, mostly around Amazon and all the changes that site has seen in the last 6 months. I love writing this book in particular because I learn so much as I'm writing it. For example, the themes on Amazon (currently only for Fiction books) can be a huge boost to getting more visibility for a fiction book. I think unearthing things like that on the site is really, really fun.

What are your goals as a writer?

To keep sharing knowledge and to keep my books super current, though things change quickly I'm not a fan of pushing out content that's outdated.

What contributes to making a writer successful?

Never giving up. I mean I think that with 4,500 books published each day it's easy to just say "Well, I don't think I can do anymore." and the thing is that you have to. You have to keep pushing even on days when you feel you can't. Yes, you need to write a good book but a good book without a determined marketing person behind it is (sadly) a book only a few people will read.

Do you have any advice for writers?

Never give up, even when you feel like you want to (and you will feel this way, often). Remember too that publishing is a business so treat it like a business. You would never open up a brick and mortar store and then just sit there and hope for the best, right? You'd market it, you'd have sales and specials and do promotions to let folks know you're in the neighborhood. The same is true for your book.

Do you have any upcoming appearances that you would like to share with us?

I'll be speaking at Book Expo America's author event on Saturday May 30 and the Crime Writers Conference coming up in early June!

When you wish to end your career, stop writing, and look back on your life, what
thoughts would you like to have?

That I contributed to the industry in a helpful way – and, in the process, maybe helped some folks find their writing potential!