I know that I promised you an interview with Ed Robinson this week, but I forgot it was Fathers' Day. I'm posting my annual Fathers' Day message. It hasn't changed, but I think it's still timely.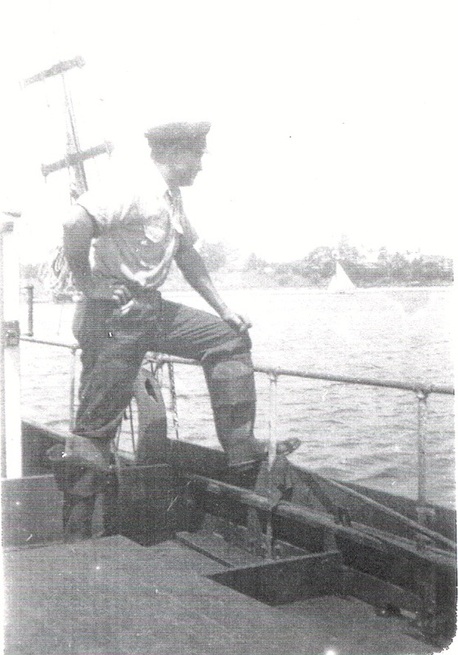 June is busting out all over. This is our first spring/summer in San Diego. I was shocked to learn that May and June are cool cloudy months here. They call this the May Gray and the June Gloom. As we near the end of June though, the skies are clearing and warmth is returning to our fair city.

Along with June comes Father's Day and my thoughts turn to my own father, Blue Water Charlie. If you want to read about Blue Water in detail, click here to find a copy of my book, Blue Water & Me, Tall Tales of Adventures With My Father.

There's a tremendous difference between families with fathers and families without fathers. Just Google it. There is no question that children that grow up with a father figure make better citizens.

My father was not a perfect man. He was this bigger-than-life commercial fisherman. A complex man, full of contradictions, he laid down the law for us like some Olympian God and never explained his reasons. Just because he said so was good enough.

When I had kids of my own, he once told me that "raising kids is a lot like breaking broncos." He should know because that was his first job, growing up in West Texas. "Show them who is boss, then treat them with kindness."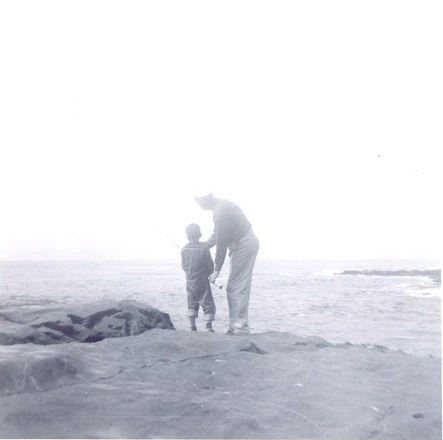 When I was little he often left us to go adventuring. Around the time I was nine years old, Mama put her foot down. When he was about to go off on one of his escapades she told him "If you go, when you come back, the children and I won't be here." He gave up the sea to raise his children. He worked every day at a job he hated so that he could put frijoles and tortillas on the table.

But that didn't mean he gave up his thirst for adventure. As we grew older, he took us with him camping, traveling, exploring. I'm so grateful that he instilled that sense of adventure in me.

He always showed us kindness, even when administering discipline. I can't remember how many times he said "Now Penny, you know that I don't enjoy this, but you need to be taught a lesson. I'm doing this for your own good." Was it good that I couldn't sit down for a week afterwards? But I learned my lesson.

The lesson I learned was to logically decide if what I wanted to do was worth the punishment. I never got away with anything. My mother had the ability to read my mind. She always knew what I was going to do before I did it. She could see through walls and had eyes in the back of her head. I learned early on to gauge if what I was contemplating was worth the penalty. If it was, I went ahead and did it, if not, I abstained. That way, if I was going to misbehave, I always got my "spanking's worth."

Papa taught us lots, both by what he said and what he did. He was a stickler for manners. He grew up in the south and was a southern gentleman. He also was an Army officer and learned US Army style manners. He passed these on to us. I won't take a bite until the hostess is seated and can't abide someone wearing a hat to the table.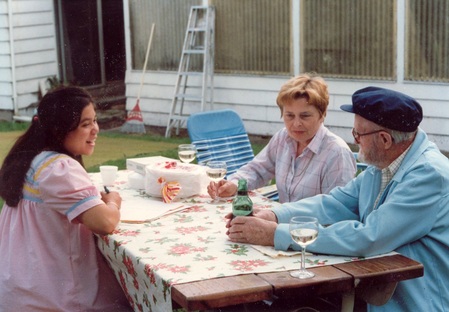 He taught us grammar and the value of education. To this day hearing "where's it at?" or "Me and Bill" drives me crazy. We learned about human rights and civil rights at his feet. But most importantly, he taught us to question everything and never settle.

But he settled for the sake of his children. He loved us so much that he gave up what he wanted to do to be with us. So this brings me to the question of what is love?

Although he never told us he loved us, the fact that he sacrificed his desires for his family was the ultimate act of love. Aristotle said that love is "to will the good of another."

Putting the interest of your children ahead of your own interests is certainly an act of love. Even though Papa tried to plan our entire lives and we sometimes disappointed him, he reveled in our successes.
For all of his flaws, Papa was a good father. He set an example for us to follow. He made me want to be a better father than the one I had. I could not be who I am or have accomplished what I have accomplished without him.

When his grandfather, Pendleton Carroll, died, he held his father's hand at his grandpa's grave site. His father told him that grandpa, "was much of a man." I guess it's hereditary. Papa was much of a man.

Now for the unabashed commercial plug. I've written an entire book about Papa. To learn more about him, or order your copy of Blue Water & Me, Tall Tales of Adventures With My Father, click here.

Happy Father's Day to all of you dads out there.