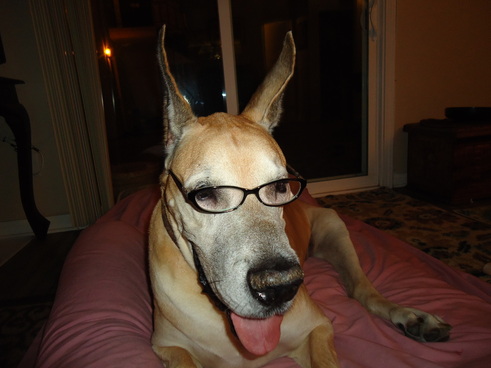 With all of the visiting author interviews I've been doing, I've sort of gotten off the original track of this blog. I do have another interview I want to post, with Ed Robinson. Ed is a gifted author with a main character who is living my life. Next week I'll post my annual Father's Day message, but we'll get back to Ed the following week.

This week, however, I want to give you all an update on my life. I am finally back to work, working hard to do the edits on Bikini Baristas. I'm really behind schedule on this book. I expected to have it published long ago, but as you know, the knee-replacement surgery hit me harder than I ever imagined.

If you haven't read any of the Ted Higuera thrillers yet, this is a good time to start. I'm giving The Inside Passage away free this week. From June 15th to the 19th you can download a FREE copy from Amazon. Click here to get your FREE copy now.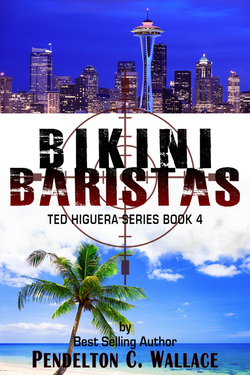 As with all the Ted Higuera novels, Bikini Baristas can be read as a standalone book. However, it would be much more interesting to know the back-story of how Ted and his friends go where they are by reading the three previous books first. This is your chance to catch up with the series before Bikini Baristas is released.

Bikini Baristas has two main threads running through it. In Seattle we have a phenomenon called bikini barista stands. I haven't seen these in other places I've visited. The coffee shacks are manned by attractive you women wearing next to nothing.

The owner of a chain of bikini barista stands disappears. His burned-out truck is found alongside a road in the California desert. Ted and Cat are hired by his wife to find him. As the follow his trail, they soon descend into a slimy world and get mixed up with the Mafia.

Chris is working at his dad's law firm. He gets his first grown-up lawyer case. He is asked by one of the senior partners to represent one of his relatives. His wife's cousin has a teenage son who is always in trouble.

Nothing is ever as simple as it seems. What Chris thought would be an easy plea-bargain turns into an international manhunt and a daily headline story.

What do these two stories have to do with each other? You'll have to read Bikini Baristas to find out, but I guarantee you, you won't guess the ending.

Okay, enough shameless self-promotion.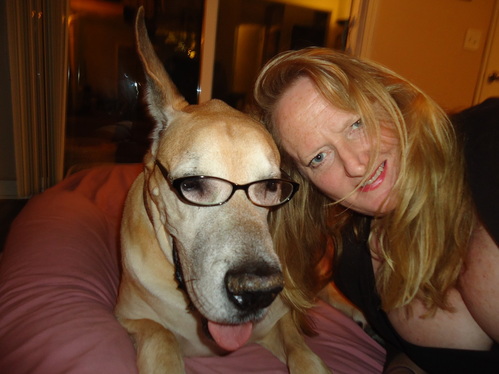 I had a great birthday season. In my family, we realize that you can't adequately celebrate your birthday in a single day. The season started Friday with Dawn preparing me a special dinner. Then on Saturday we went to the Padres baseball game with her brother, Duane. On Sunday, I cooked BBQ ribs for friends and on Monday, my actual birthday, we went to look at the San Salvador.

The San Salvador is a replica of the Spanish Galleon Juan Cabrillo used to sail up the Pacific Coast and claim California for Spain.

After the San Salvador, we went to the maritime museum, then Dawn took me out to dinner at the 94th Aero Squadron.

The 94th Aero Squadron is a French chalet built at the end of the runway at Montgomery Field. The chalet is surrounded by French 75 cannons, the same cannon that Papa was in charge of when he was in the army. There are several replica WWI airplanes and the grounds are sandbagged to protect against enemy attacks.

The interior is done up in a WWI aero squadron scheme.

It was a riot. I got to spend a couple of hours boring Dawn with my extensive knowledge of WWI aircraft, fly aces and history. By the way, the dinner was pretty good too.

Last weekend I went to the California Crime Writers Conference in Culver City, just west of L.A. This may be the best writers conference I have ever attended because the focus was so narrow. Everything they did was stuff I was interested in. There were so many sessions that I wanted to attend that were at the same time that I had to make some hard choices.

Probably the best two session I attended were the Firearms class given my a senior FBI agent and a talk on Mexican prison gangs by a senior detective from the L.A. County Sheriff's office. You can look forward to seeing some of that information in an upcoming book.

On Saturday, I did an book reading and signing for Blue Water & Me at the Chula Vista Marina. Mike and the staff there really pulled out all the stops to accommodate us. We had a nice crowd and many people hung around for an hour or so after the reading to talk about fishing and boating in general.

That just about brings you up to date. I'm almost through with the drugs for my knee-replacement surgery and hope to be back to normal soon.