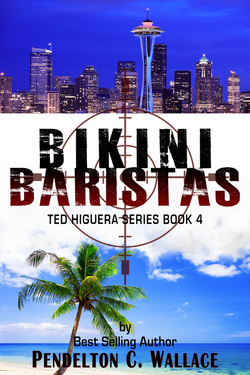 Hang on to your hats, folks. Miss Dawn has drawn two names from the hat.

The envelope please.

And the winners are: (pregnant pause here. The audience holds its collective breath)

Doris Shane and Jane McDonald for their reviews of Bikini Baristas. (The audience goes wild. Doris and Shane make their way to the podium.)

Well that's it. I want to thank all of you who entered the Bikini Baristas Review Contest. I'm afraid that four of you didn't read the directions and didn't send me your email addresses. However, don't worry; Dawn didn't pull your names from the hat. And I should mention that we used my "Hannibal Lector" Panama hat for the drawing.

What, you ask, are the prizes?

I sent Doris and Jane four mystery/thriller novels by authors who deserve to be better known. I hope that they will enjoy them and tell their friends about them.
The books were:

Red Island by Lorne Oliver

A Dead Red Cadillac by RP Dahlke

Low Tide` by Dawn Lee McKenna

The Road to Key West by Michael Reising

Both winners also got a $40.00 gift certificate to Amazon.com. (I hope that they will spend it buying MY books.)

I can't tell you how happy it made me to get so many reviews, and so many 4 and 5 star reviews, the first week the book was published. Thank you all. You've made me a happy pappy.
Other News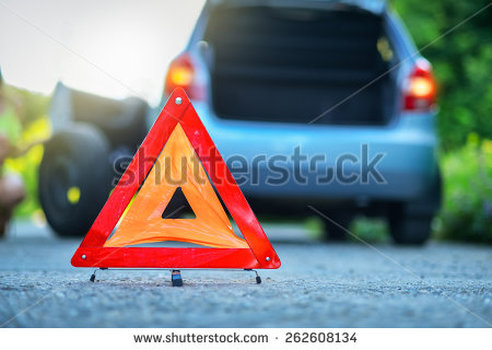 I'm taking a short break from the Ted Higuera Series. Don't worry, Ted, Chris, Cat and the gang will be back soon in another adventure in Mexico. I'm tentatively calling it The Cartel Strikes Back. Like that name? I kind of want to invoke the Star Wars theme here (The Empire Strikes Back).

In the meantime, I have completed the first draft of a standalone Catrina Flaherty Mystery. This one is about a man whose two wives die in mysterious accidents. Just the kind of case Cat loves. We're using the working title of The Barrett Murders for now, but I hope we can come up with a better name.

I'm in the editing phase of the book and my team is working on the cover now.

Watch for it in mid-September.
A lot of stuff has been going on here in San Diego. Right now I'm preparing for a baseball vacation with oldest daughter, Katie. When I was 18 years old, I wanted to take my motorcycle and tour the country, visiting all the major league ball parks. Mama said no, so I didn't go.

All these years later, Katie calls me and asks if I want to go on that trip with her. How could I pass that up? Take that, Mama.

She'll start in the Bay area with the Giants and A's, then drive down to L.A. where I'll join her for a Dodger game. Then on to San Diego where we'll take in a Padres game. We've already seen the Angel's park.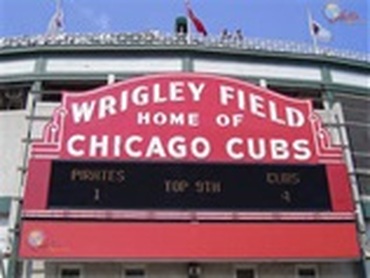 From San Diego we fly to Kansas City where the Mariners are playing the red-hot Royals. We'll rent a car there and drive to St. Louis where we'll watch the Cardinals machine. Then on to Chicago to see the White Sox and the Cubbies. Libby will fly out to Chicago to join us, then she and I will fly home, but Katie will keep going on her trip. Her next stop will be in Minneapolis to see the Twins. This is costing way more than I can afford, but what the hey? How often do you get to tour the country with you daughter and take in a bunch of ball games?

After the ballpark tour, Katie will spend a month in Mexico, then fly back to Seattle for a conference. When she is done with her presentation, she will fly to Ecuador, Peru and Columbia.

While she's gone, we're kitty-sitting her cat, Kiva. Kiva arrived yesterday. We picked her up at the airport and brought her home. She immediately hid under the bed, coming out only for food, water and the litter box. By this afternoon, she has ventured into the hallway to check out our apartment.

Wait until we move back onto the boat. That should really confuse her.

That's it for now. I hope you are all having a great summer.