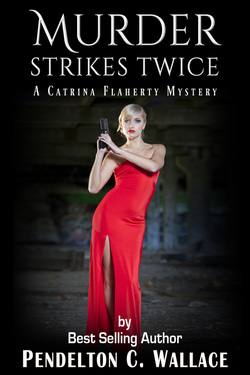 I think you've read enough about our baseball trip. Today we're going to take a look at my newest writing projects.Thanks to all of you, Murder Strikes Twice had a great roll out. Currently it is my bestselling book. It's had a great reception with 23 reviews on Amazon, mostly 5-star.
For those of you who haven't read it yet, Murder Strikes Twice is the second book in the Catrina Flaherty Mysteries. A man's wife is tragically killed in a hiking accident, falling off a cliff. The police rule it an accidental death and everyone goes about their business.
But something is not quite kosher here. When Catrina discovers that the man's first wife also died in a mysterious accident, she's on the case. I guarantee you, you won't see the ending coming.
I had so much fun writing this novella, that I'm planning a full-fledged Catrina Flaherty novel for this summer.
But first things first. It's time to get back to Ted Higuera. What is that rascal up to?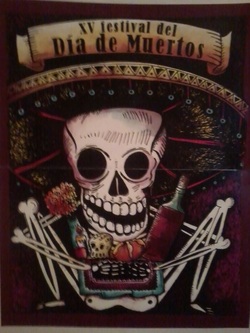 While Cat has been off on her own adventure, Ted was falling deeper and deeper in love with Maria Gonzales. Maria is the beautiful anthropologist we first met in Hacker for Hire and became a regular cast member in Bikini Baristas.
Spoiler alert: Ted is going to propose in my new book, which I am tentatively calling The Cartel Strikes Back. I won't tell you what Maria's answer is, but once again, you won't see this one coming.
Hmmm. . . The Cartel Strikes Back. What does that make you think of? If you guessed that Ted, Cat, Chris and the gang are headed back to Mexico for round two with the drug cartels, give yourself a gold start.
I don't want to give away too much of the story, but Maria has a family emergency back home in La Paz. She takes off without telling Ted where's she's going or why. Ted's reaction? What do you think? He goes after her.
El Posolero, the drug lord that Ted and friends put away in The Mexican Connection escapes from prison and is hell-bent on destroying Maria's family.
Before long Ted is in more trouble than he can handle, so he calls Cat, Chris and Hope to help.
Soon we're in a rollicking adventure mired in government corruption, police working for the cartels and danger on every corner.
How is the gang going to get out of this? You're gonna have to read the book. Look for it in the spring of 2016.
On a personal note, Dawn and I are flying up to Portland for Mama's birthday (Her 91st! My how time flies.) and Christmas. Then we'll drive to Central Oregon and spend a few days at brother Jon's Lake House. Dawn is so excited about this trip. She hasn't had a "vacation" in years.
And I thought that every day was vacation for us!