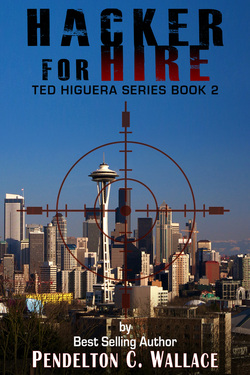 Things are going well with my new book, The Cartel Strikes Back. I finished the beat sheet, character sketches and outline in December. Then I took a two week break for the holidays.

January is here. We've been through the holidays, made and broken our New Year's Resolutions and we're ready to get going on the New Year.

So, here's what I'm working on:

First of all, I have to market my books. If I don't sell books, I don't pay the rent. I tried several different marketing ploys in the fall and they were spectacular failures. I spent a lot of money and hardly saw a spike in sales. I spent more on advertising that I took in on sales.

Not to self: Don't do that again.

So, I'm back to the tried and true. On January 21st I'll run a five day free giveaway on Hacker for Hire. Hacker for Hire is the second book in the Ted Higuera Series. In this book, Ted and Chris have returned from their ill-fated voyage to Canada.

Chris is nursing his wounds at Harbor View Hospital and Ted's looking for his first grown up job.

He finally goes to work for a kick-ass female PI, Catrina Flaherty. Remember that name, Catrina is such a good character that she has spun off her own series.

Cat and Ted get involved in a major high-tech industry scandal and bodies are dropping by the wayside.

If you haven't read Hacker for Hire, this is your chance to get a free copy. If you have read it and enjoyed it, please pass this on to your friends so they can jump on the bandwagon.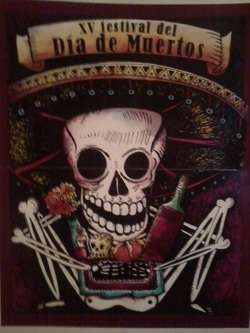 Next time, I'll give you an update on Ted's new book, The Cartel Strikes Back. I'll just say that Ted and his crew are back in Mexico, fighting an old enemy who is causing new trouble.
I'm about halfway through this book and should complete the first draft by the end of the month. For you non-writers, once I've finished the first draft, the project is just starting. There will be endless rounds of editing, beta readers, proof reading, cover design, and interior design, etc
.
Look for the finished product in early spring of 2016.
I will also be putting out a call for beta readers in a week or so. If you're interested in being a beta reader, click here. Click here to send me a note from my "Contact Penn" page and I'll send you a document explaining the process. Please don't respond unless you really, truly, have the time to participate. This is an extremely important part of the writing process and I don't want the book to languish because someone hasn't kept up their end.
I have a page for The Cartel Strikes Back on my website now. In case you want to get a head start, I've include the first chapter or so, but it will be rough draft quality. I'd welcome any feedback you have.
That's enough for now. I've got to get back to writing The Cartel Strikes Back.
See you next time.