Pendelton C. Wallace Author Bio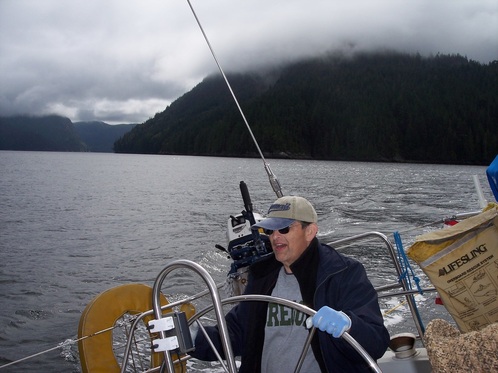 If Chevy Chase had played Indiana Jones, he would be Penn Wallace. Penn has a thirst for adventure, but nothing ever seems to go exactly as planned.

He was born on San Juan Island in Washington State. His father, Blue Water Charlie, was of Scottish descent, his mother Mexican. He grew up with a foot in both worlds.

Penn's first love was (and is) the sea. He was born with salt water in his veins. He first went to sea at age eight with his father, a commercial tuna fisherman.

He started sailing when he was in high school and has owned various kinds of sailboats ever since. He has sailed the waters of Puget Sound and Western Canada for over thirty years.

While Penn was still in grade school, Charlie, also a carpenter, began taking him on all of his jobs. Penn grew up with a saw in one hand and a hammer in the other.

Penn got his BA in Latin American Studies from the University of Oregon (Go Ducks!) and his MBA from City University in Information Systems. He has published stories of his sailing adventures in Good Old Boat and Nor'Westing magazines. He published a short story in the anthology Voices of Lung Cancer, has been a regular reader at the Fisher Poets Gathering, read at Los Norteños Day of the Dead celebration and at the City of Seattle's Latin Heritage Festival.

Penn worked on Blue Water & Me for over thirty years, in his mind. He always knew he had to tell the story, but life just kept getting in the way. While recovering from surgery, he got out his lap top and began actually putting the story down "on paper."

Christmas Inc came to Penn one cold, wet December day while he was driving and listening to Christmas music. What would happen if Santa decided to outsource? Before he reached his destination, the outline for Christmas Inc. was firmly in his mind.

---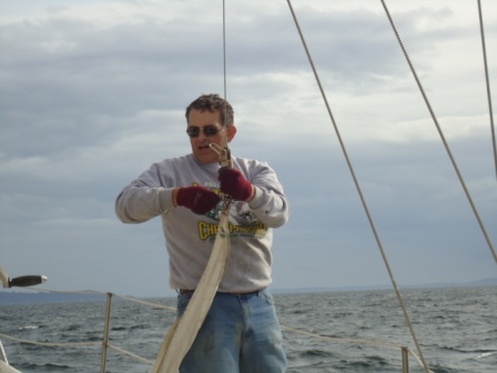 Penn has written two thriller novels starring young Latino computer security analyst, Ted Higuera. The Inside Passage will be released in the spring of 2014 and followed by Hacker for Hire in the summer.

In the spring of 2010 he lost the love of his life, his wife Connie, to ovarian cancer. Ten years of living with cancer changed Penn's priorities. He learned that you can't live for tomorrow. You must live your dreams today, you never know if tomorrow will come.

To this end, He restored a 56-foot sailboat, the Victory for blue-water cruising. They set sail for the warm blue waters of Baja in September 2012 to revisit the sites of his adventures in Blue Water & Me.

He lives on the Victory, currently in La Paz, Mexico. But they could be anyplace by the time you read this.

And, as always, he's working on his next book.

---