How Many People Read Your Facebook Blasts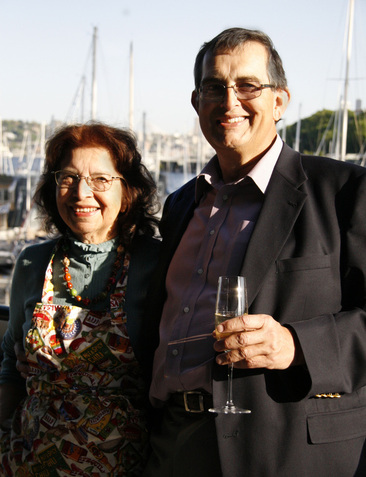 My email box is filled with hundreds of messages everyday telling me that one of my friends has posted on Facebook. The overwhelming majority of these posts are "buy my book" posts or "my book's on sale" posts. I get dozens of these posts from many different individuals.


I find this annoying. I have blocked some authors because they send me twenty or thirty emails per day. Others, I look to see the subject before I delete them because they sometimes send out posts that I want to read. But make no mistake, I delete these emails without even opening them.
I'm not ranting and raving saying you shouldn't write posts to sell your books, I'm just saying that I think they are ineffective. If I'm wrong, please let me know. I would love to hear that this method boosts your book sales, then I can join the obnoxious crowd and promote my books that way.
My friend, Jinx Schwartz, seems to have this social media promotion down. She spends two hours a day every day on social media. She finds and shares photos and videos that are of interest to her friends. They are cats and dogs (those always generate a lot of oohs and aaahs) and new inventions or dolphins or manta rays jumping. Nothing to do with selling her books. I look forward to her posts and ALWAYS open them. Once or twice a month she hawks her books. And she sells them by the thousands.
I think that method is much more persuasive than sending me twenty emails a day asking me to buy your book. I got the same email yesterday and the day before and the day before. Now you're just spamming my inbox.Click here to read Jinx's blog on the subject.
---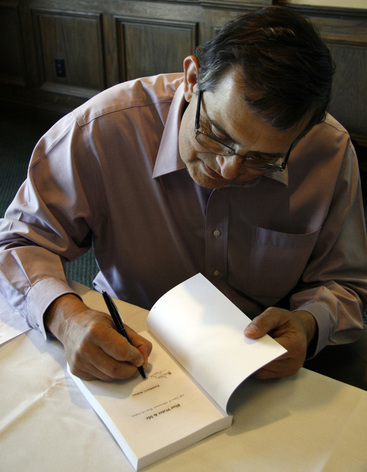 So, this whole conversation raised two questions in my mind:
Does this constant spamming really sell books?

If you use this method, I'd love to hear from you. Click here to drop me a line or comment on my post on Facebook. If you do sell books this way, I'm going to be right there with you.

How many people really see my Facebook posts?

I've done a little research on question #2 and here are the results.

I'd heard that 7% of your friends see your posts. I also read that 12.8% of your friends see your posts. Which is true?

Apparently neither of them.

I found the results of a study done by Stanford University in conjunction with Facebook engineers. They found that, on the average, 28.9% of your friends see your posts every day. If there are a lot of "likes," "shares" or "comments" on that post, the number goes up to 35%.

They also said that 61% of your friends see at least one of your posts each month.

If these numbers are true, what does it mean?

It's a numbers game. The more friends you have and the more messages you post, the more likely people are going to see them. It also means that you want "likes," "shares" and "comments."
I spend about a half hour every day expanding my friends list.
---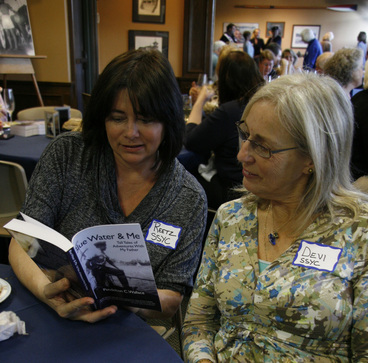 I
wrote a controversial post about the immigration issue and received dozens of comments, mostly telling me I am insane or a terrorist. Should I do this again? I try to keep my politics separate from my writing, so no, I won't be writing many political posts, but you get the idea. If you can generate comments, you can get more friends to see your posts.The other thing I already knew, but have never followed up on, is to ask for "likes" and "shares." I learned in a sales class that you'll never make the sale if you don't ask for it. At the end of your post, put something like, "If you enjoyed this post, please like it or share it with your friends."

Remember, Facebook is a social network. You may only have a couple of hundred friends, but if each of those friends has a hundred friends, you may be potentially reaching 7000 people with that post.

Okay, now let's put some real numbers to it. I currently have 667 friends on my Facebook page. (I'm always looking for more, so if you're not yet my friend, friend me right now. Go to
https://www.facebook.com/penn.wallace
. It's OK, I'll wait.) That means that when I send out a post, somewhere between 192 and 220 of my friends see it.

How can we increase this?

I'm glad you asked. Facebook has a wonderful feature called "groups." I currently belong to about 80 groups that share common interest with me. The total number of people in those groups exceeds 2,000,000 people. That's right, partner, potentially over two million people see my posts. If we add our formula to that number, between 578,000 and 700,000 people actually see my posts.

Would you like to have 700,000 potential readers see your posts? Go to your Facebook page. Click on the Groups link on the left side of the page. When you get to your Groups page, there are five tabs along the top of the page. You can click on "Suggested Groups" to see groups that might be of interest to you. "Friends Groups" shows you to which groups your friends are members. "New Groups" shows groups you have recently joined and "Your Groups" shows you the groups to which you belong.

You can also do a search in the search box on the upper left hand side of your screen. Enter "writers groups" or "book clubs" or whatever your interests are. I have several "sailing groups" and "cruising groups" on my list. If you wrote a book about a teacher who is a closet erotic book author, you might enter "erotic books" or "teachers" and see what you get. You get the idea.

I started out small. I joined groups for writers, especially groups in Southern California. These usually had a couple of hundred members. Then I hit the jack pot. Whenever I went to a groups page, I found a list of suggested groups on the right hand side of the page. When I looked at it closely, it told me how many members there were in those groups. OMG, there were groups with thousands of members.

I started looking for groups with over a thousand members. I quickly found groups with ten thousand, twenty thousand and more. My largest group has over three hundred thousand members. And these are all people that are interested in books. Granted, some of them are sci-fi addicts or romance novel readers, but there have to be some thriller readers in there.
---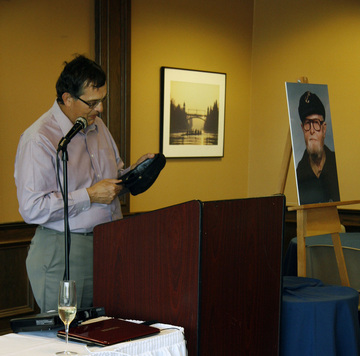 How do you reach these people?


I start by writing my post in a Word document and save it to my folder called "blogosphere," then I copy and paste the document to my Facebook page. At this point it usually needs some formatting, because Word does not copy to Facebook smoothly. I always add a picture to the post. If you mention a link, then Facebook will pull in photos from the first link you mention. There are usually three or four to choose from. However, if you first link was
www.pennwallace.com
and you don't want my mug spread over your post, then click the "add photos" link at the top of the post and search for the picture you want to use.
When that post is all cleaned up, click on the "submit" link. Voila, you have sent that post to 28.9% of your friends. Be sure to ask them to "share," "like" or "comment" on the post so you can reach the 35% mark. Copy the posting to your clip board.
Now, click on the "Groups" link of the left side of the page. It will take you to the "Your Groups" page. Click on the first group and paste your post into the "what's on your mind?" box at the top of the page. If you've added a photo or video to the post, you will have to add it to each group to which you send this post.
When you have submitted this post, click on the back button at the top of your page and go back to your "Your Groups" page. Click on the next link on the page. Lather, rinse, repeat.
I have more than eighty groups on my list. This can take from 1.5 to 2 hours for me to send out a post to all of them. If you know of an automated way to do this, please let me know.
This isn't the be-all and end-all to marketing your book. It's just one tiny piece, but as Lao Tzu said back in the 4th Century BC, "A journey of a thousand miles starts with a single step."
Good luck with your marketing.
If you're in the San Diego area, I will be teaching a class on Indie Publishing at San Diego Writers Ink on October 19th. Put it on your calendar. You can find the details at
http://www.sandiegowriters.org/
.
I'm working furiously on a new Catrina Flahery mystery. It turned out to be a bigger project that I imagined, but I still hope to release it by the end of the month, but don't hold your breath. It might be October before it's out.
AND, if you found this useful, be sure to share it with your friends and like or comment on it on Facebook.
---