Mirror Image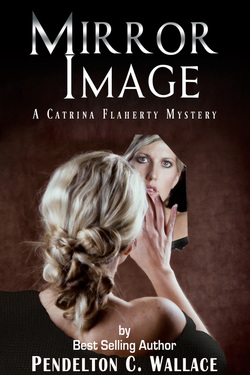 This is a disturbing tale. If you are faint of heart or abhor graphic sex and violence, do not read this story. The sex and violence depicted in this story are there because that is the way it happened.

Unfortunately, this story is taken from a real-life tragedy. I can't make this kind of stuff up. I won't go into details about when or where this happened, but it really did happen. I inserted Cat and her friends into the story, but it essentially occurred as depicted here. To paraphrase the old Dragnet TV series, "This story you are about to read is true. The names have been changed to protect the innocent."

The main character in this story, Catrina Flaherty, is based on a female private investigator for whom I did some IT consulting work several years ago. You may not believe what you read about her, but trust me, Catrina's character is as close to the truth as I could get without revealing her true identity.

Catrina Flaherty is a very complex individual. She is driven by a conflicted past. She was raised by a police officer father and has five police officer brothers, she was the abused wife of a Seattle Police Department officer, she was the victim of incredible sexual harassment as a Port of Seattle police officer. She filed a sexual harassment lawsuit against the PoSPD, was eventually joined by seven other female officers, and won the largest settlement ever given against a US police department.

Mirror Image is a heart-stopping tale of horrific abuse.

Catrina tackles one of her most difficult cases. Cat specializes in women's issues, infidelity, messy divorces, spousal abuse, sexual harassment, etc. But her newest client, Mandy Alcott, has an unusual problem; her abusive husband is the chief of police.

What do you do when your abuser is The Law?

You call Cat Flaherty.

Cat sees in Mandy the same terror she herself endured at the hands of her police officer ex-husband. Can Cat save Mandy from her life of fear? Can she extricate Mandy and her two children safely?
---
What They're Saying About Mirror Image

Actual Reader Reviews


Great from start to finish
Baja Reader
on July 29, 2014

Extremely fast paced short story will have you reading every word with your heart pounding! Great from start to finish. Just wish Mr. Wallace would write faster as this is my style of writing. More! Please!
I see a TV series
JoAnn Gough
on October 21, 2015

This was really good but too short. I can see this as a TV series. Like the equalizer series . Penn, your stories are getting better and better. Good job

Mirror Image: A Catrina Flaherty Mystery
By
Jane McDonald
on October 29, 2015

I wish the book was longer. It was fast paced. I remember the story and I wished it had more details.Five Stars

Chris Brenner
on October 5, 2016

Love this author. Continually looking for more books to come out.