Build Your Brand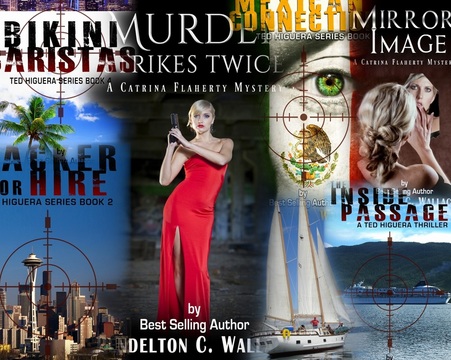 Branding is one of the most important aspects of marketing in the Twenty-First Century. What do you think of when you hear Nike?

"Just do it."

How about McDonalds?

"I'm lovin' it."

Ford Trucks?

"Built Ford tough."

There are thousands of huge companies that pay millions of dollars to ad agencies to help them develop a brand.

When I go to writers conferences, I immediately see a few authors who have established a brand and the huge majority that know nothing about it. For instance, Susan Wiggs, a very successful romance author, shows up in a lovely flower print dress. There is a noir mystery writer (I'm sorry I don't remember his name) who comes in a double-breasted 1950's suit and a fedora. You get the idea. These people are creating a persona that their readers will relate to.

---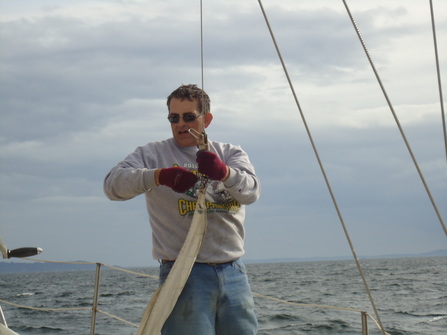 Me?

I cultivate the Hemmingwayesque adventurer/author image. I attend public events in shorts or Dockers, deck shoes, a Hawaiian shirt and Panama hat. I portray myself as this carefree, happy-go-lucky adventurer who doesn't take himself too seriously. Read my blog. You'll see I'm constantly poking fun at myself. I also make it a point to tell my blog readers about my adventures such as sailing down the coast from Seattle to Mexico, living in Mexico, living on a Panamanian jungle island and living on a Fifty-six foot sailboat with a giant Great Dane.

But this is just one aspect of your brand. How do your website, Facebook page, Amazon author page, Goodreads author page and all of your other media tie together? How do they support your brand? How about your book covers?
Do they have common elements that tell the reader that you are the author?

What does your brand look like? Are you even aware of it? When you publish your first book, you become a celebrity. People who read your work will want to know more about you. You need to build a persona that will draw readers to your books.

I will help you determine what your brand should look like. Are you a housewife writing cozy mysteries about a caterer? Then your brand may look a lot different from the writer of books about a female Mossad assassin.

We'll decide how much of your personal life you want to reveal to the public. You'll learn how to build an author "persona" that attracts the kind of readers you want.

Once you have established your brand, you need to use it consistently in all of your websites, blogs, social media postings, media kit, etc. Make the world believe in your author "persona" and sell more books.


---
For an estimate or to discuss your needs, click on the "Contact Penn" button on this page.
Be sure to include a phone number where I can reach you.