Collaborative Indie Publishing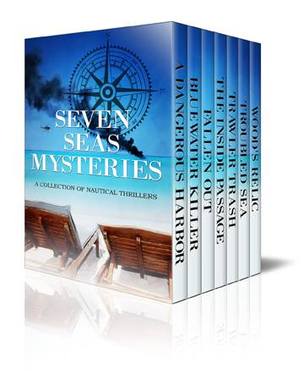 There has been a slight stir in the Mexico Writers Facebook group about collaborative publishing as a means of promoting your books. Mikel Miller shared a link to a blog by Joel Freelander (How to Improve Your Fiction Marketing Through Peer Collaboration: 11 Quotes From the Experts). Others expressed the opinion that he didn't really know what he was talking about.

Having just done a collaborative boxed set with six other wonderful writers, here is what I learned.

First of all, it was a fun process. I got to meet (on-line) six fine writers whom I admire. We worked together as a team to put this boxed set together and I was astounded at how fast it happened and how well we all worked together. It was an amazing experience.

The whole thing started at the Bouchercon 2014 conference in Long Beach, California. I went to a session on "How to Promote Your Ebook" by R.P. Dahlke. Earlier that day, I had been to a session called "Building Readership through Social Media" by Cara Brookins.
---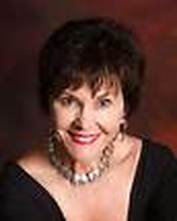 I made a comment at Cara's session about how Jinx Schwartz built her readership using social media. Rebecca (R.P. Dahlke) was at the session and caught me as I exited. She said she was a close friend of Jinx and taught her everything she knows.

Prior to Rebecca's session, she pulled me aside and said that I should talk to her after the class. She had an idea for me.

After class, I waited until the crowd dissipated, then approached her. Her idea was that we should do a boxed set of nautical mysteries. She had a series about a San Francisco detective who sailed south to Mexico only to run into mystery and intrigue. Jinx's Hetta Coffey series takes place on Hetta's yacht. The first book in my Ted Higuera series takes place on Canada's Inside Passage. It sounded like a perfect fit.

---
Rebecca suggested that I find a couple of other authors who might be interested in the box set and we could move forward.

Never one to back down from a challenge, I went to work. I went to the Web sites of several authors who write nautical mysteries and whose books I had read. I used the "contact me" feature on the web sites to introduce myself and invite them to participate in the boxed set. I dropped Jinx and Rebecca's names as a lure to get them interested. After all, why would they want to do a box set with me? I'm just getting started out in this business.
The result was amazing. I hoped that one or two of the writers would respond. I got four other authors signed up. As a matter of fact, when Wayne Stinnett signed on, he got enthused about the project and brought a couple of friends aboard.

So the final roll call was this:

A Dangerous Harbor RP Dahlke

Bluewater Killer CLR Dougherty

Fallen Out Wayne Stinnett

The Inside Passage Pendelton C. Wallace

Trawler Trash Ed Robinson

Troubled Sea Jinx Schwartz

Wood's Relic Steven Becker

---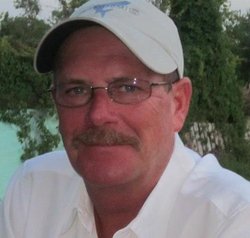 To my amazement, we put the boxed set together in a couple of weeks. Steven Becker took the lead in getting the cover designed, although we all had input into the final design. Jinx Schwartz took the lead on getting the manuscripts bundled up and formatted for Kindle.

Wayne Stinnett suggested that we donate any proceeds from the project to the Veterans Writers Project. We all concurred. The purpose of the project was not to make money, it was to increase our visibility to readers, to market our books.

We never expected to make much money on this project. We decided to sell the collection for 99 cents. On Amazon.com that would yield about thirty cents per copy sold. We also planned on doing a free giveaway on BookBub.com to increase our readership.

The duration of the project was for three months. We all agreed to sign the boxed set up with Kindle Direct Publishing's KDP Select program, which lasts ninety days. At the end of that time, we will decide whether to keep it going or kill it.

I sent the first email feelers out on November 22nd. We went live on December 18th. It took a couple of weeks to work out the details and get everyone to agree to the project. I think we achieved a tremendous amount in a short time.

---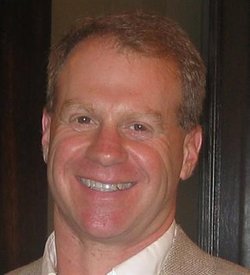 Two unanticipated obstacles blocked our path. First, Amazon.com wouldn't publish the boxed set until they had a signed (electronic signature worked) document from each author asserting that they owned the copyright for the material and that they agreed to have it included in the set.

The second obstacle was never overcome. BookBub informed us that they didn't do boxed sets. We dropped the idea of doing a BookBub promotion. That was a real shame because BookBub has been the best vehicle both Jinx and I have used to sell our books.

To my chagrin, I noticed that BookBub did do a promotion for a boxed set a week or so ago. It was for a set by a single author, so maybe that was the difference.

We went live, then we went to work. Each of us has a fan mailing list. This list is the "sure buys" that we can count on.

---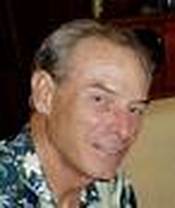 At the time I had about sixty people on my list. When I published The Mexican Connection, I sent a personal email to each person on my list to inform them of the new title and to offer a special "friends and family" discount price of 99 cents for one week only. I sold more than a hundred copies from this tactic, so I know these people are "sure buys."

We each set notices out to our "sure buys" and watched the sales ticker start to turn over. I mentioned the project on my blog several times and the other authors have done likewise. I also have tweeted about the boxed set and posted notices on Facebook groups that have a collective membership of over six hundred thousand people.

We have not done any other promotion on this book, but it moved up the sales charts at Amazon. So far, we have sold more than 2300 copies and raised more than seven hundred dollars for the Veterans Writing Project. We are currently in the top 100 on the Kindle Paid site and #5 in the Sea Mysteries category. We have even made it as far up the ladder as #2 on Kindle's Hot New Releases. This means that Amazon has been doing some promoting for us.

If this was my book, I'd be delighted at the sales numbers.

---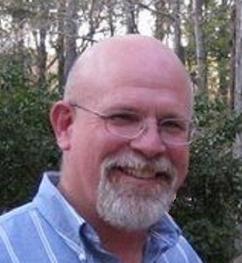 However, at least for me, the project has not achieved its desired effect. I have not seen any spike in my book sales. As far as I can tell, it has made no difference for me.

I thoroughly enjoyed the process and got to meet some really cool people. We developed a relationship that I believe will endure. However, it was not a big success as far as promoting my sales.

Will I do it again? Probably. It cost me nothing but my time, I had fun, got to meet some great people and added to my "street creds" as an author.

Will I expect it to help my sales? Not so much. It may have a long term affect. It takes a reader some time to work through seven novels, then decide to buy other books in the series. It may be that the other authors' books are just more marketable, but so far, I haven't had a lot of people decide to buy my other Ted Higuera books.


---