Penn Takes an 8 Count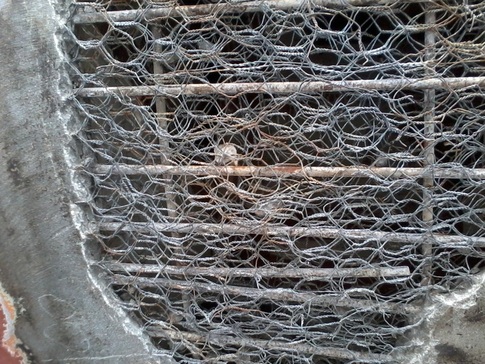 Friday, February 15th 2013 – Ensenada

Yesterday would have been Connie and my 32nd anniversary. I think about her every day, but on a special event day like Valentine's Day, I feel all the sadder. I tried to put a good face on it and many of my friends sent me emails or FaceBook messages to commemorate the day. Thank you all.

Dawn and I worked hard on the boat, then went to see Django Unchained and I took her to what is reputed to be the best steak house in Ensenada for dinner.

I was so tired and hurt so badly I only ate about 1/3rd of my dinner and had to take the dessert home.

I hardly slept last night. The pain in my back and my knees was so bad that it kept waking me up. I got up and took pain killers (I know, too close together, but I was suffering.) and climbed back in bed to toss and turn for an hour or so before I had to get up and move around for a while. Then back to bed to sleep for an hour before the cycle repeated itself.

This morning I couldn't answer the bell. We got up and dressed, but I just couldn't go down to the boat. It made me feel old and tired and weak, but Dawn jumped into the car and headed to the boat to work. I stayed home and tried to recuperate. If you know me, you know how hard it was for me to stay home.

We're making great progress, but there's still so much work to be done.

We lost the cushions to the dinette in the accident. Dawn met with an upholsterer today to get an estimate for making new ones. The boat yard also had someone come out and give us a quote.

After Dawn left, Odin and I went out into the yard and sat in the sun. I read and he wandered the grounds. Then a ferule cat that Elinor has named Chin jumped up into my lap and had his way with me.

Cats have this amazing way of sucking the life out of you. The next thing I knew, more than an hour had passed. Odin was asleep in the sun at my feet. Chin was nestled in my lap and I was groggy from my nap.

I came inside, had lunch, wrote for a little while, then moved to the couch for some sun and to read. What seemed like an instant later, the sun was down and Dawn was walking in the door.

All in all, I did nothing today. But I needed it. By the time the day was over, I almost felt like a human being again. There will be plenty of time to get my work done tomorrow.

---