New: Readers List

Sign up for my readers list and get all sorts of special stuff. You'll get your very own copy of my newsletter, updates on writing progress, book reviews and recommendations, offers and free books.

Penn's Books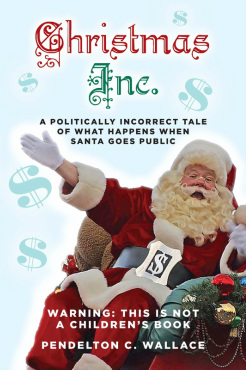 Christmas Inc.

Warning: This is not a children's book. Exposure to children under 12-years old may cause child to stop believing in Santa Claus or take a cynical view of Christmas.
What would happen if Santa decided to go public and sell shares of Christmas on the NASDAQ?
The Wall Street Journal called it "the biggest IPO (Initial Public Offering) since Facebook." But, with the influx of capital comes a host of problems. When the economy collapses and Christmas Inc. is in danger of bankruptcy, the Government deems Christmas Inc. "too big to fail." Santa must accept a government bailout. With the bailout comes increased regulation.

Can Santa save Christmas and return us to our cherished values?

Christmas Inc. is a rollicking, politically incorrect satire on the state of our society.
---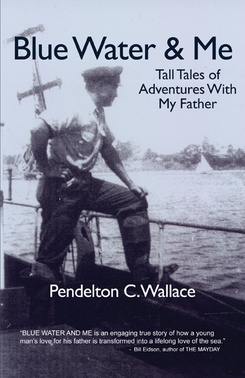 Blue Water & Me

Blue Water & Me is a high-adventure true story of author Penn Wallace's magical first summer fishing with his father, Blue Water Charlie, at age eleven.
The pair begin their adventure by ramming a thirty-thousand ton Japanese freighter. Licking their wounds, they cruise the coast of Mexico. Penn learns how Charlie became a fisherman, with a little help from Bogey and the Duke. Papa spins yarns about the death of the albacore industry, the political maneuvering and murder that followed in its wake.

Penn swims with dolphins and explores desert islands. As the summer passes, Penn's undying belief in Papa's ability to handle any situation slowly erodes as he sees his father's feet of clay for the first time.

Finally, they get caught in an out of season hurricane. They fight for their lives in hundred mile an hour winds and thirty foot waves.

Blue Water & Me is a story of father-son bonding that every father and son, and anyone who knows a father or son, should read.
---
The Ted Higuera Thrillers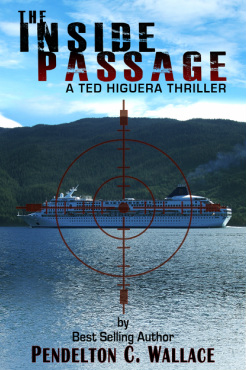 The Inside Passage

Book 1 of the Ted Higuera Series
Somewhere, far from civilization, on the Inside Passage of Western Canada, a cell of al-Qaeda operatives plot to sink an American cruise ship. The terrorists, Canadian citizens trained in the Taliban camps of Afghanistan, were hand picked for their particular talents.

Ted Higuera and his friends cruise the Inside Passage to celebrate their college graduation. They stumble upon the terrorist plot and the clock starts ticking.

Can Ted and his crew stop the attack and save the thousands of innocent lives aboard the Star of the Northwest?
---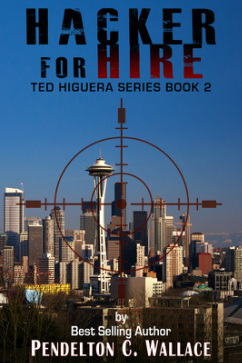 Hacker for Hire

If Clive Cussler had written Ugly Betty, it would be Hacker for Hire.

Hacker for Hire, a suspense novel about corporate greed and industrial espionage, is the second book in a series about Latino computer security analyst Ted Higuera and his best friend, para-legal Chris Hardwick.

The goofy, off-beat Ted Higuera, son of Mexican immigrants, grew up in East LA. An unlikely football scholarship brought him to Seattle.

Chris, Ted's college roommate, grew up with a silver spoon in his mouth. His father is the head of one of Seattle's most prestigious law firms.

Ted's first job out of college leads him into the world of organized crime where he faces a brutal beating. After being rescued by beautiful private investigator Catrina Flaherty, Ted decides to go to work for her.

Catrina is hired by a large computer corporation to find a leak in their corporate boardroom when the previous consultant is found floating in Elliot Bay.

Ted discovers that Chris's firm has been retained by their prime suspect. Now he and Chris are working opposite sides of the same case.

Ted and Catrina are led deep into Seattle's Hi-Tech world as they stalk the killer. But the killer is also hunting them. Can Ted find the killer before the killer finds him?

---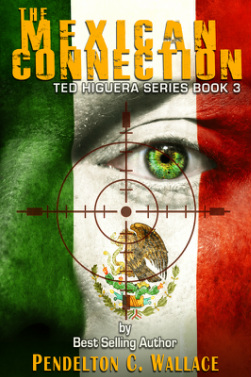 ---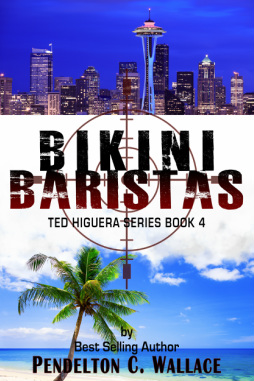 Bikini Baristas
The owner of a chain of bikini barista stands disappears in the California high desert. His wife hires Catrina to find out what happened. Cat and Ted follow a tawdry trail of ex-wives, girlfriends,
money laundering and lots of people out to get him. Was he killed, or did he just fake his disappearance to escape his problems?

Chris gets his first case. A troubled young man becomes a folk hero as he evades capture through the Northwest and then, all over the country. Chris must represent this famous anti-hero.

But nothing is ever as it seems. Follow Ted and Chris as these two seemingly separate series of events intertwine for an astonishing conclusion.
---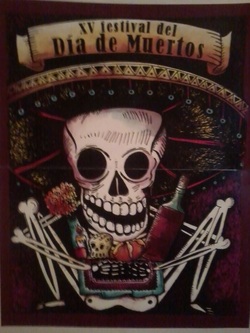 The Cartel Strikes BackThe fifth book in the Ted Higuera series, The Cartel Strikes Back, is a novel of love, revenge and the Mexican Drug Wars.

Spoiler Alert:Ted proposes to Maria. All is well in paradise, right? Not exactly, Maria says she needs time to think about it, then she disappears.So, what would a normal, red-blooded Teddy do? He goes searching for her and finds more danger and mystery than he bargained for.Chris and Candace have their own problems. After Harry's death, the vultures swoop in to carve up the corpse of Hardwick, Bernstein & Johnson. Chris and Candace are left on the outside.Then Ted's little brother, Carlito is arrested for a murder he knows nothing about.Ted, Chris, Catrina and friends are back at it again.
---
The Catrina Flaherty Mysteries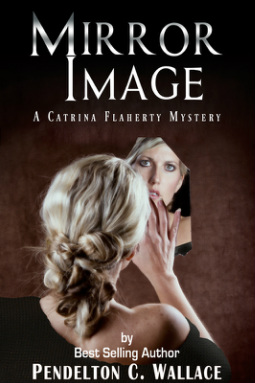 Mirror Image

Based on a real-life tragedy, Mirror Image is a heart-stopping tale of horrific abuse.

Female PI Catrina Flaherty tackles one of her most difficult cases. Cat specializes in women's issues, infidelity, messy divorces, spousal abuse, sexual harassment, etc. But her newest client, Mandy Alcott, has an unusual problem; her abusive husband is the chief of police.

What do you do when your abuser is The Law?

You call Cat Flaherty.

Cat sees in Mandy the same terror she herself endured at the hands of her police officer ex-husband. Can Cat save Mandy from her life of fear? Can she extricate Mandy and her two children safely?
---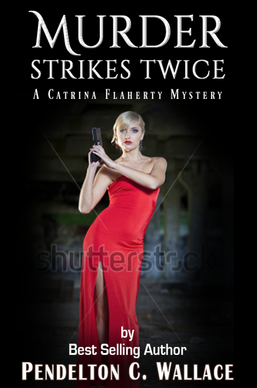 Murder Strikes TwiceRipped from today's headlines. Murder Strikes Twice is a fictionalized version of a real-live case that is still developing.

Catrina Flaherty and her team are called in to investigate two tragic deaths that the police have ruled accidental. But is this too much coincidence? Both women were the wives of the same man and he walked away with millions of dollars in insurance money.Can Cat put together a case that the D.A. can take to court, or will she have to handle this herself in her best vigilante style?Read this book before you hear the final outcome of the case on TV.
---