Bikini Baristas Serial Novel

Welcome back. I hope you're enjoying the ride so far.

I have to apologize. I'm going to be late delivering the final version of Bikini Baristas. You can read my excuse on today's home page. Let me just say that recovering from knee-replacement surgery has been much harder than I ever imagined.

But, be that as it may, let's continue on with our story. In this week's episode, Ted and Catrina do their PI stuff and dig deeper in to the missing Dick Randall's life. This time they discover hidden bank accounts and an ex-wifes' club.

In the meantime, young Clayton Johnson-
White learns to fly an airplane. It's all fun.

Read on. Have a good time, and be sure to tell me what you think? Click here to send me a note.
Bikini Baristas Chapter 15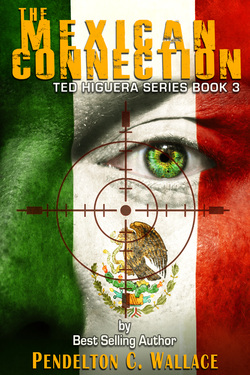 If you haven't read the proceeding novel, The Mexican Connection, now would be a good time to read it. You'll want it fresh in your mind when Bikini Baristas is released.Click here to order your copy today.
---