Bikini Baristas Serial Novel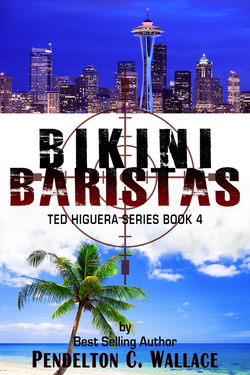 I know, I know. I'm really behind on this story. I had hoped to have it published by now, but as you all know, the knee-replacement hit me harder than I ever imagined could be possible.
I am back to work every day now. Not a full day, but I usually can get in four or five hours of useful effort. I'm in the process of doing my first pass edits to the manuscript. I hope to send the manuscript to my editor this week.
Be patient. We should have the book ready by late July or early August.

As always, I'm anxious to hear what you think. If you want to comment on the story so far, drop me a line by clicking here.
---
Bikini Baristas Chapter 17

Ja like it? I'm dying to hear your opinions. Click here to drop me a line.
Click here to go on to Chapter 18.