Bikini Baristas Serial Novel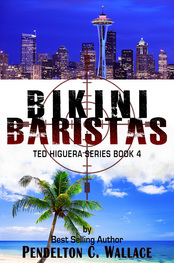 We're making progress folks. I sent the manuscript to my editor this week and expect to have the revisions done by the end of July. Look for a late July/early August release date for Bikini Baristas.

As always, I'd love to hear what you think about the story so far. Click here to send me your thoughts.
---
Bikini Baristas Chapter 18

Well, what did you think? How do you like Clayton's little adventure? What do you think about Karen's disappearance? Is this something she and Dick had planned all along? And how about the mysterious Mr. Winston?

Click here to drop me a line and let me know how you're liking the story.

Click here to go on to Chapter 19.